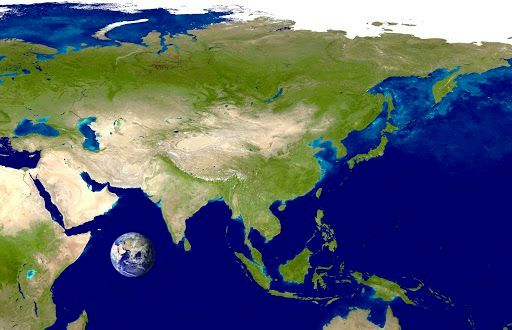 Petrotahlil — Asia's petrochemical markets are likely to monitor closely this week the development in upstream markets, specifically the rangebound international crude oil benchmarks that tango with rising naphtha values, and more importantly the looming likelihood of a second wave of COVID-19 infections.
ETHYLENE
The Asian ethylene market is expected to be more active this week, as demand makes the transition to August arrivals. Southeast Asia's domestic supply is considered tight, with market participants watching whether a major producer in Japan is still buying spot ethylene to fulfill its term contract obligations. The producer bought two to three cargoes to fulfill its July term arrivals to Chinese customers. In Southeast Asia, demand is likely to slow, as some vinyl chain buyers switch from ethylene to ethylene dichloride.
PROPYLENE
The propylene market is likely to stay stable as supply from South Korea remained tight. Supply from South Korean producers were limited due to strong downstream demand. CFR China poly grade propylene averaged $782/mt in the week ended June 26, drawing nearer to top a month-to-date high.
ACRYLONITRILE
The acrylonitrile market is likely to gain more support due to the resilience in replenishments. The ABS plants in China were running at full operating rates, while the acrylic fiber run rate had also hit 60% last week. Some buyers think the price for acrylonitrile could hit a ceiling once Zhejiang Petrochemical, which had started its new 260,000 mt/year plant on June 23 and poised to produce on specification material this week, starts producing at its full rate.
POLYPROPYLENE
Asian trade participants continue to seek market direction after rising PP prices hit a ceiling and hovered around the $900/mt level for PP homo grade since mid-June.
Market sentiment is mixed with suppliers citing limited spot availability, while customers saying demand is lackluster and uncertain on top of the falling crude oil prices.
PARAXYLENE
Asian PX is likely to continue taking directional cues from related markets, while market activity is expected to pick up following the end of the Dragon Boat holiday in China and Taiwan. However, a mix of bullish and bearish views persist among market participants.
Bullish views were mostly fueled by expectations of improved demand from the start up of Hengli's 2.5 million mt/year No. 5 purified terephthalic acid line in Dalian on June 28 and the restart of Hanbang Petrochemical's 2.2 million mt/year PTA unit.
Weak PX and PTA margins, pressured by poor fundamentals amid slow demand and high inventory in China as well as concerns of a second wave of COVID-19 infections have dampened the long term outlook, market sources said.
PURIFIED TEREPHTHALIC ACID
Asian PTA fundamentals are expected to remain bearish in the week starting June 29 due to rising supply and uncertain demand along the whole polyester chain amid the global coronavirus pandemic.
China's Hengli Petrochemical started its new 2.5 million mt/year No. 5 PTA line at Dalian on June 28, running at 50% capacity at the moment, a company source said June 29.
STYRENE
Asian styrene starts the week on a weak note, following the downtrend in the East China market where July-loading domestic styrene lost 1.3% of its value from the last trade session. East China's stockpile continues to pressure spot supply, while port congestion at Yangtze Estuary may slow the build up of inventory. As Sinopec lowered its listed benzene price by Yuan 200/mt on June 28, to Yuan 3,300/mt, styrene is likely to receive lesser support from its feedstock and track the price movement in upstream markers.
TOLUENE
The FOB Korea toluene premium above physical CFR Japan naphtha values had narrowed to less than $50/mt over the past week, putting downward pressure on suppliers of the aromatic. This week, the Asian toluene market will continue to look for buying interest in the gasoline-blending pool as a safe haven, although signs have become more apparent that the buying appetite of the region's blenders have started to wane.
Source : Platts
END