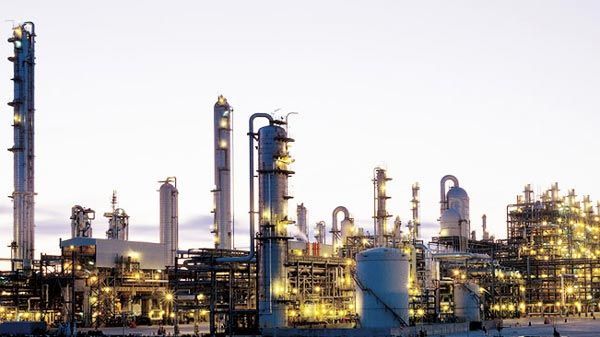 Petrotahlil — Trading across the Asian petrochemical markets is expected to be relatively thin this week, with Labour Day holidays in various countries across the region.
A burst pipe at a plant in Ningbo, China is expected to affected the supply/demand balance across the PX-PTA chain.
PARAXYLENE
Asian paraxylene outlook is expected to remain bearish this week amid persistently poor fundamentals.
Sentiments have worsened following news of a burst pipe at Ningbo Liwan's PTA plant at Ningbo, China, Platts reported Thursday, as market participants continue to monitor the situation and estimated restart date.
PTA
Asian PTA market fundamentals are expected to remain bearish this week, especially after the Labor Day holiday, which would lead to further stocks build-up along the whole polyester chain.
Nevertheless, an unplanned shutdown from Ningbo Liwan's 720,000 mt/year PTA from a pipe burst last Thursday could potentially affect PTA market sentiment this week, even though the production loss from the incident would have little impact on the current oversupplied market with Chinese PTA stocks at record highs, according to sources.
BENZENE
Trading this week will likely ease into July FOB Korea-loading cargoes, with actively-discussed cargoes previously centered on June material.
With an unsteady arbitrage to the US, China and Taiwan remain the key demand centers for Asian supply, with China to reopen on Wednesday.
STYRENE
Despite the uptrend last week, Asian styrene is likely to face pressure from ample domestic supply and concentrated deep-sea arrivals this week.
Low feedstock costs encourage both integrated and non-integrated producers to run at high rates in China where recovery downstream has lent some support to the market.
The spot arbitrage from US to Asia remains open and may lead to more Asia-bound volumes.
TOLUENE
Outlook in the Asian toluene market remained mixed as some participants held some skepticism on the buying appetite from China for more June-arrival cargoes while others stayed optimistic.
POLYETHYLENE
Asian polyethylene prices were stable week on week amid thin trading.
Although there was slight support from increased demand of food packaging due to panic buying at supermarkets and medical supplies, sources said this was not enough to lift the lackluster demand due to financial difficulties caused by economic downturns.
Some US material was also heard to have been sold into China for June arrival, given that a number of companies were successful in applying for tax exemptions since March 2, sources said.
MEG
Asian monoethylene glycol prices rose amid an uptick in buying interest for MEG futures contracts.
Actively traded September MEG futures on the Dalian Commodity Exchange rose Yuan 47/mt day on day to settle at Yuan 3,628/mt ex-tank on April 7.
China's Xinjiang Tianye will start up its 600,000 mt/year new plant at Shihezi in June.
POLYPROPYLENE
Chinese PP demand, which was strong and supported Asian PP prices in the past few weeks, is likely to slow down this week, as short-covering demand for May futures contract is almost over and imported cargoes are gradually arriving in China from May 5
Indian PP demand will remain weak after the government announced a further extension to the national lockdown, which was supposed to expire on May 3, for two more weeks.
METHANOL
Tank storage space in East and South China for methanol continues to remain tight from May till July. While some storage space was heard available at Ningbo and Lianyungang, buyers with tank space there will likely pressure sellers for low prices, trade sources said.
Meanwhile, South Korea's economy showed signs of recovery, with domestic sales of methanol picking up on the back of biodiesel and formaldehyde demand.
Firmer market fundamentals in South Korea could return to balance as soon as this month.
Follow us on twitter@petrotahlil
Platts
END