Asian petrochemicals in morass of bearish demand, container shortages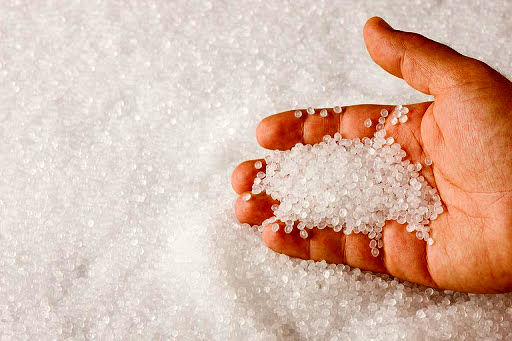 Petrotahlil --Asian petrochemical markets are in a morass of downbeat demand as COVID-19 and container shortages continue to haunt the region.
Sentiment is all but sanguine because the nub of the issue is uncertainty.
A new wave of lockdowns in Asia, where an uneven rate of inoculations persists, has led to tepid demand alongside supply-chain and logistical disruptions.
Chinese ports been particularly prone to pandemic-related closures.
The Ningbo-Zhoushan port – the world's third-busiest after Shanghai and Singapore – has just fully reopened after a two-week partial shutdown.
The closure will cause a ripple effect similar to the closure of Yantian port in south China in May.
IMPACT ON PETROCHEMICAL MARKETS
For instance, bearish sentiment ripples through the Asian polyethylene (PE) market.
Ample domestic PE supply bears down on the Chinese market in the near term, with about 1.7m tonnes/year of new high-density PE (HDPE) and linear-low density PE (LLDPE) capacity in China due for release in Q3.
This coincides with off-peak demand triggered in part by ongoing power shortages at small- and medium-sized enterprises in southern China.
"Asian [PE] demand may remain weak in the short-term as the re-lockdown measures have resumed in some Asian countries ... supply will increase with more new capacity to be launched in the rest of this year in Asia, although some grades like LDPE, are still tight in the short term," said ICIS senior analyst Amy Yu.
"We expect the imports from the US also will increase in Q4 when the arbitrage window from US to Asia is re-opened," she pointed out.
Similarly, weak downstream demand dampened buying interest in Asian monoethylene glycol (MEG) market.
Major downstream polyester producers in China have cut operation to cope with slowing textile demand caused by rising global coronavirus cases, and sentiment was compounded by rising new supply in China.
In Asian acetic acid market, reduced downstream consumption would persist, while offtake from the vinyl acetate monomer (VAM) sector in southeast Asia and China declined due to planned and unplanned outages and production issues.
Buying sentiment was further weighed down by concerns over a third wave of COVID-19 in India.
Inventory pressure rose in downstream industries in China as exports of finished goods were hampered by container shortages that would curb demand for acetic acid, adding to buyers' caution.
In other downstream sectors, the plant utilisation rates at some ethyl acetate (etac) and butyl acetate (butac) facilities in India and southeast Asia have been compromised since late July by various factors such as monsoon flooding and raw material substitution.
Demand for polypropylene (PP) in southeast Asia may stay soft in September despite the traditional seasonal uptick during this period, as countries in the region continue their battle against the COVID-19 pandemic.
Adding to the challenges is the imminent start-up of additional production capacities in southeast Asia and China. And with other destinations offering much better netbacks, suppliers are not keen to sell to southeast Asia for now.
Conventionally, PP demand would improve in September and October due to restocking ahead of the year-end holidays. However, some market participants believe this may not be the case this year due to the pandemic.
Asian acrylonitrile-butadiene-styrene (ABS) seems to buck the trend, as demand is strong ahead of the traditional peak where a boost in consumer products is expected towards the closing of the year.
Sentiment is elevated on logistical challenges to reach the goods, and this causes supply to tighten.
Follow us on Twitter @petrotahlil
source : ICIS
END