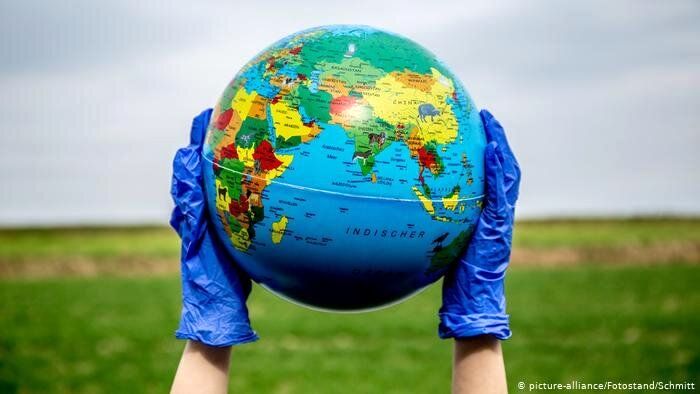 -How does Sidel view the issue around PET?
A Retrospective Analysis of the PET-Bottle
"SIDEL": The name is an acronym of the French "Societé Industrielle Des Emballages Légers", the "Industrial Company of Light Packaging". Monica Gimre, CEO, Sidel and Vincent Le Guen, Vice President Packaging look back on the company history going back nearly 170 years.
Where are the roots of the company and when, how and why did their entry into PET technology take place?
-PP fiber price surges due to the malicious speculative behavior
Since the end of March, it's heard that the price of SECCO S2040 has moved higher sharply to around 40,000 to 60,000yuan/mt from the previous 7,000yuan/mt in just a few days. And the price is getting higher and higher. It's rumored that SECCO S2040 is infinitely close to meltblown nonwoven material, and the product made by it is similar to the meltblown nonwoven fabric. Although the meltblown nonwoven fabric price has obviously dropped from the high position, however, some traders still offer at around 350,000yuan/mt. Moreover, as COVID-19 outbreak becomes worldwide, masks are in demand. Driven by interests, there are always some unscrupulous businessmen fishing in troubled waters and produce masks that do not have up-to- protection standard in large quantities.
It seems that produced such kind of masks has become a common phenomenon and has aroused widespread concern. According to some industry insiders, there is a phenomenon of producing these kind of masks in small workshops across the country. They use PP fiber to replace meltblown nonwoven fabric, as the price of meltblown nonwoven fabric is high. Thus, PP fiber price rises and many speculators have been involved. However, these masks do not have protective effect.
-Sustainable packaging from Greiner contains 50 per cent PCR PP
Cardboard-plastic combinations as a sustainable packaging choice are helping reduce plastic consumption whilst ensuring high-quality appearance and stability.
Henkel's Persil 4in1 DISCS detergent packaging, which is produced by Greiner Packaging, is a prime example. Now even more sustainable, it contains 50 per cent recycled polypropylene (r- PP) from household waste.
K3, the cardboard-plastic combination from Greiner Packaging, combines high-quality packaging with appealing marketing communication and a positive environmental contribution. K3-F packaging products from Greiner helps reduce the use of plastic and received a Henkel Sustainability Award in January 2019.
-Breakthrough in Plastic Recycling Technology
A team of French scientists reported a major advance in plastic recycling technology. They have manipulated an enzyme that can transform a plastic soda bottle back into raw plastic materials. Manufacturers could potentially use that raw plastic to produce new plastic soda bottles.
The use of this enzyme could allow for recycling to become more circular rather than linear. This new process could be key in preventing much of the current amount of plastic pollution. It could also eliminate the need for new oil-based chemicals to make plastic soda bottles. Current plastic recycling technology produces low-grade plastic materials. This could mark a major advance in healing the Earth.
-ALPLA taking dual training to new countries
Following on from Mexico and China, the ALPLA Group is now introducing dual training in India and Poland.
The Austria-based family business is currently training 250 apprentices around the world. The aim is to be one step ahead in covering the rising demand for skilled workers in these regions.
India's first Future Corner – the term ALPLA uses for its training workshops – is currently under development in Hyderabad. The prospective machining and mechatronics technicians will begin their training based on the Austrian model in the autumn. This opportunity will be given to up to ten young people a year. Two Indian instructors will be responsible for their practical training at the plant, while the theory side of things will be handled in co-operation with a local polytechnic.
-Whether soaring propylene can pull up ACN
In the view of ACN market in previous years, the relationship between ACN and propylene was not that close, because ACN has been in sudden huge profits, which was totally different from stable propylene market.
However, since 2020, the production of Sailboat Phase II and the epidemic impacts in the first quarter have forced ACN price gradually getting close to propylene.
In April, ACN market offers fell to below the theoretical cost line, and mainstream resources were offered at around 6,500yuan/mt. Actually, low-end offers have hit 6,300-6,400yuan/mt before.
However, for the current market of stabilizing prices, on the one hand, it was a kind of expectation that settlement price of plants would not decrease to an extremely low level. On the other hand, propylene price boosted last weekend, leading to sharply increasing cost pressure, so the possibility of plants to cut production and decrease operating rate moved up.
Therefore, the attitude of market players for the future market turned from bearish to staying on the sideline.
-MEGlobal lowers May MEG contract price in Asia by USD80 per ton
MEGlobal, the world leader in the production of monoethylene glycol (MEG) and diethylene glycol (DG), has nominated the May MEG contract price for Asia at USD560 per tonne, which is USD80 per tonne lower than in April, the company said. .
The price was quoted on CFR Asia terms. The company lowered MEG prices amid falling spot prices in the market.
Spot prices in Asia fell below USD400 per tonne on April 14, which is 35% lower than the same period in the breach of the year.
-Coronavirus, oil price crash – impact on chemicals
Shares of petrochemical firms in Asia traded higher on Wednesday but off highs as the global economy is projected to contract by 3% due to the coronavirus pandemic.
Oil prices rose on bargain-hunting, following heavy losses overnight on concerns that the recently agreed output cuts between OPEC and its allies may not be sufficient to counter an expected plunge in demand. Petrochemicals PEF Covid19 CrudeOil
Among downstream markets in Asia, butadiene (BD) continued to be battered by an oversupply and poor demand due to a slumping global automotive industry amid pandemic-induced lockdowns.
-Sidel empowers a sustainable future
It's easy to forget that PET packaging is much more than just the bottle reaching the consumer. Thus, Sidel's end-to-end approach, looking at packaging and equipment with a 360° perspective, contributes to the circular economy by taking into account primary, secondary and tertiary packaging as well as their created impact upstream and downstream in the value chain.
More than one-third of all beverage volume is packaged in PET thanks to its unique properties in terms of food safety, convenience, design flexibility, transparency and affordability. It is the only plastic suitable for direct food contact and for 100% closed loop bottle-to-bottle recycling.
END