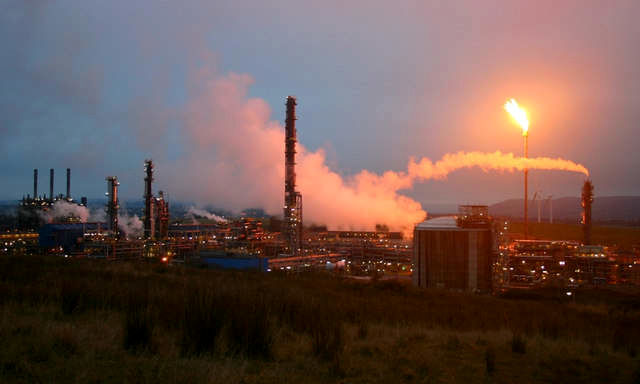 Petrotahlil — Outlook for the Asian petrochemical markets is mixed this week, while trading is expected to resume following the holidays across the region last week.
Asian trade participants will continue to monitor upstream crude and naphtha prices, setting the tone for the Asian petrochemical sector this week.
Paraxylene
**Asian PX market fundamentals are expected to remain weak this week despite the climb in last week's prices as concerns around ample physical cargoes and poor demand lingers. It is expected to continue taking directional cues from related crude, naphtha and PTA price movements.
**However, market sentiment may improve on the possibility that the gradual pick up in China's domestic demand might ease the pressure on the polyester chain.
Benzene
**Arbitrage window for spot FOB Korea and CFR China benzene to be sold in the domestic market remains wide open; expected to support FOB Korea demand this week
**Improvement in demand isolated to the Chinese market, as most other regions are on lockdown; traders looking to send cargoes there
Purified terephthalic acid
**Asian PTA market lacks direction, according to trade participants, amid concerns over supply glut and volatile upstream markets.
**Physical spot discussions for the CFR China marker is expected to remain scarce this week, with sellers and buyers holding different views.
**The PTA CFR China marker was fairly stable Monday morning, little changed from $420/mt assessment last Friday.
Styrene
**Asian styrene is likely to seek support from the strength in feedstock and high operating rates at downstream plants this week, but the arrival of deep-sea cargoes are expected to cap the rise.
Toluene
**FOB Korea is expected to trade between $330/mt and $340/mt this week, market sources said on Monday, in view of the budding recovery along the upstream crude market and the strength of China's toluene demand for blending purposes.
**CFR China toluene raced up to $385/mt last Friday and was the firmest level month-to-date.
**Strength in China's gasoline market, largely driven by renewed interests in gasoline-blending, had lifted the FOB Korea toluene marker to $330/mt last Friday.
Methanol
**Asian methanol prices could trend higher this week as some spot demand in Southeast Asia and South Korea emerge.
**In China, overseas methanol producers report robust Chinese demand for June and July deliveries, and some upside in prices could eventuate this week.
Ethylene
**The CFR Northeast Asia marker is expected to be supported by weak selling interest from regional producers amid stronger naphtha prices. Also the demand from buyers based in China likely to be healthy due to positive margins.
**In Southeast Asia, market participants are monitoring Indonesian demand, while a prompt Taiwan-loading cargo trade was concluded last week for shipment to Indonesia. On the other hand, demand from Thailand is expected to be slow due to plans of switch cracker feedstock back to LPG from naphtha.
Propylene
**The Asian propylene market is likely to get a boost of resilient demand from some buyers in China.
**More spot supply will emerge this week after major propane dehydrogenation plants in China, such as Tianjin Bohua, have restarted last Thursday with plans to run at full capacity this week.
Polypropylene
**Asian PP prices for the benchmark raffia grade are likely to be under pressure this week amid expectations of oversupply across Asia.
**Chinese traders and customers had earlier bought many overseas cargoes that would arrive in China in May and June, which would pressurize domestic Chinese PP prices, market sources said.
**Chinese PP was discussed at Yuan 7,500/mt ex-works Monday morning, down Yuan 100/mt from last Friday's assessment.
Acrylonitrile
**The acrylonitrile market is poised to recover more ground this week as the improvement in demand for downstream Acrylonitrile Butadiene Styrene in China could lend support. The average operating rate of ABS plants in China have hit over 90%, up 10%-20% on the month. Buying interest has returned among Indian spot buyers, who want to secure the feedstock after their lockdown ends at the ended of the month.
**All eyes were fixed on Zhejiang petrochemical, who has postponed the start of their new 260,000 mt/year plant to second-half May, as this new supply could add pressure on spot price.
END