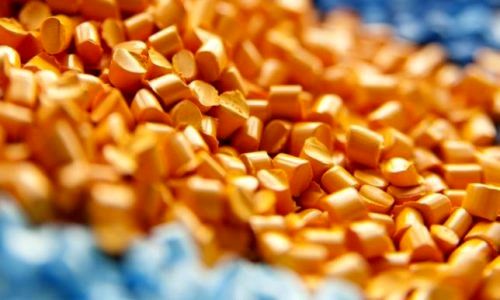 OLEFINS: Spot polymer-grade propylene is expected to continue in the high 40s cents/gal range the week starting Dec. 7, a two-year high, according to S&P Global Platts, amid Enterprise's PDH outage, sources said.
Gulf Coast spot ethylene is also expected to trend stable to higher this week amid increased downstream demand.
AROMATICS: The benzene spot market jenters a new week with bullish momentum following a 33-cent jump during the week ended Dec. 4, closing at 240 cents/gal DDP for December or January delivery. The backwardation structure in spot prices that starts with February 2021 is expected to continue in the near term due to tight supply availability in the prompt and forward months. Downstream, styrene prices will be reacting to the opposing supply forces of unexpected outages at Styrolution facilities in Sarnia, Ontario, and Bayport, Texas, as well as the successful restart over the weekend of a CosMar styrene unit that had been in turnaround for two months. A source familiar with operations confirmed the CosMar restart, which brings a unit with 579,000 mt/year capacity back into play.
Supply remains tight in the spot nitration-grade toluene market, which, combined with elevated demand from TDP and STDP unit operators, may continue to support prices. Prompt NGT closed on Dec. 4 at 182 cents/gal FOB USG, a nine-month high. Rapid gains in benzene prices during the previous week extended the toluene-benzene spread to roughly 60 cents, an encouraging sign for disproportionation economics. Mixed xylenes prices are expected to reflect the generally bullish sentiment around toluene, despite most demand originating from Mexican distributors and, sources said, Pemex.
METHANOL & MTBE: Tight supply in the US spot methanol market is anticipated to continue adding price support during the week to prompt volumes, with year-end selling pressure serving to somewhat limit any increase in price. Forward-month pricing could receive an even further boost, with demand likely to strengthen moving into early 2021 and with supply expected to remain limited. US MTBE spot prices are expected to be stable to stronger on the week, with renewed export interest from Mexico helping to prop up prices for prompt supply.
LATIN AMERICA: Latin polymers are expected to see some stability or markets slightly down in the imports markets of Brazil and the West Coast of South America. The foreign exchange rate started the week much favorable to the Brazilian Real at 5.09/$1 on Dec. 7. Domestic prices are expected to be flat for December as the pricing policy from the local producer. Polypropylene prices are expected to be stable or lower on week, following falls coming from Asia and Middle East — Brazil and the West Coast of South America imports mostly come from Asia and Middle East compared with the US. On the WCSA, spot import polyethylene prices are also expected to continue highly attached to the US movements over the week, therefore mostly stable or lower. The PVC market in Latin America expects to continue seeing higher prices in the market as reflection of higher European values, linked to imports into Brazil, while US prices, most attached to the WCSA, are also higher on week. Asia was the only market unchanged on the week, while freight rates from China to the Latin American region has increased significantly. Product is still unavailable in most of the markets. In Mercosur, market expects to receive a new spot pricing list this week for December bookings. In Argentina, prices are expected be unchanged for December, with a rollover police.
Follow us on twitter @petrotahlil
END