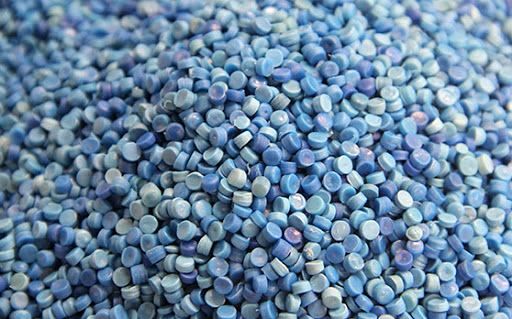 POLYMERS: US Polyethylene prices are expected to remain stable week based on producers still assessing damage to their petrochemical plants after Hurricane Laura, impeding fresh PE pricing for September, sources said.
Not registered?
Receive daily email alerts, subscriber notes & personalize your experience.
Register Now
Additionally, as petrochemical plants recover from Hurricane Laura, there is limited availability and sources aren't expecting much offers in the spot market this week. September domestic PE contracts are expected to settle higher this week, which would make for a third consecutive month of pricing increases for domestic PE contracts, sources say. S&P Globall Platts last assessed spot export PE pricing unchanged day on day with low density PE at $1003-$1025/mt (45.5-46.5 cents/lb), high density PE blowmolding at $904-$926/mt (41-42 cents/lb) and linear low density PE butene at $827-$849/mt(37.5-38.5 cents/lb), all FAS Housotn basis. Meanwhile, in US polypropylene, the market is expected to continue to manage tight supply amid market snugness following Hurricane Laura and general shortage of resin. Market participants indicated spot availability for exports were unavailable and more attract offerings were seen from other regions. Pricing is expected to remain firm in the short term. Platts assessed the homopolymer injection Aug. 28 at 51.5 cents/lb ($1,135/mt) on a FAS Houston basis.
OLEFINS: Spot Choctaw ethylene is expected to rise this week as petrochemical plants in the Lake Charles, Louisiana area continue to assess damages and await power restoration following Hurricane Laura's landfall last week. Domestic ethylene contracts for August are expected to settle at an increase this week amid higher spot values.
Spot polymer-grade propylene is expected to trend lower as Hurricane Laura affected downstream polypropylene production, sources said.
AROMATICS: US spot benzene prices were expected to trend lower following outages in the downstream styrene market. Sources noted that shutdowns and damage associated with Hurricane Laura's landfall last week dented benzene demand. Despite the decline in spot values the September benzene contract was expected to move up 1 cent to 154 cents/gal, sources said. Styrene demand was expected to be curtailed by stronger pricing associated with tight supply. Sources said sellers were looking for prices over $600/mt however arbitrage economics did not support pricing at that level, a trader noted. Toluene prices were expected to continue tracing RBOB and reformate this week as demand remained confined largely to blenders and solvent makers. MX prices were poised to remain under pressure due to continued softness in PX.
METHANOL & MTBE: US methanol prices are expected to be stable to bullish this week, with steady demand heard in the market coupled with talk of ongoing regional production outages in the wake of Hurricane Laura. US MTBE prices are also expected to be stable to bullish this week, with continued production outages expected to keep regional supply tight at a time when export demand to Latin America and Mexico is heard to be strengthening.
LATIN AMERICA: Latin polymers are expected to be slightly up during the week in the imports markets of Brazil and the West Coast of South America, and expect to see new prices in most of the domestic markets considering the turnover of the month. The foreign exchange rate started the week favorable to the Brazilian Real, reaching 5.47/$1 on Aug. 31. Domestic producer is expected to announce a new pricing list this week, as it is historically known for setting its pricing policies in the first days of each month. Sources continue to report lack of availability of several products in the domestic market of Brazil. Polypropylene prices are expected to be higher on week, following increases coming from Asia and Middle East - Brazil and the West Coast of South America imports mostly come from Asia and Middle-East if compared to the US. In the WCSA, spot import polyethylene prices are also expected to continue highly attached to the US movements on the week, therefore expected to be higher on the week, considering possible increases for September settlements. The PVC market in Latin America is expecting to see higher prices considering higher prices in Europe and Asia, reflecting on imports to mostly to Brazil, reported tight on material. The WCSA is mostly attached to the US, with very limited availability of products to exports, which could drive prices up in the region. In Mercosur, spot pricing new list is expected for September bookings. It is unsure when a new pricing list would be confirmed, if in the beginning of the week or in the following days. Distributors reported lack of availability in the market. In Argentina, prices are expected to be up between $70/mt to $100/mt during the week. Distributors already reported increases in the past week to be confirmed for September bookings.
Follow us on twitter @petrotahlil
Source : Platts
END