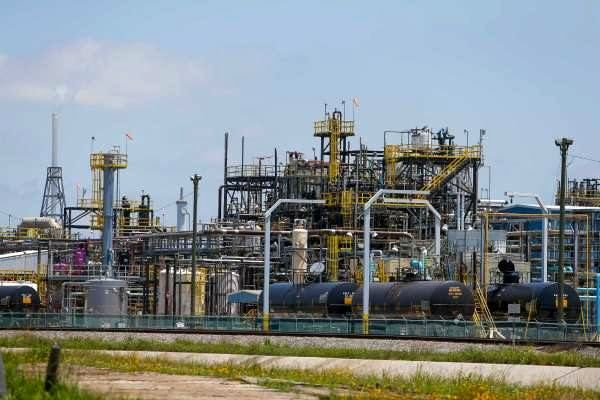 HIGHLIGHTS
Westlake among Lake Charles operators restarting plants after hurricanes
Reduced overall US chlor-alkali rates expected to continue
Petrotahlil — Westlake Chemical has restarted three chlor-alkali plants at its Lake Charles, Louisiana, complex in the aftermath of Hurricane Delta's Oct. 9 landfall, according to sources familiar with company operations.
US chlor-alkali rates fell to 71% in September from 76% in August, according to the latest industry statistics, reflecting Westlake's shutdowns ahead of Hurricane Laura's Aug. 27 landfall in Louisiana.
The company had restarted the three plants, with a cumulative capacity of 1.27 million mt/year of chlorine and 1.36 million mt/year of caustic soda, by early October, but shut them down again as Delta approached.
Delta followed largely the same path as Laura, with Lake Charles taking a hit twice in six weeks, but Laura was a Category 5 storm with 150 mph winds, which severely damaged major electricity transmission lines that had to be rebuilt, so Lake Charles petrochemical producers remained offline for weeks awaiting the restoration of full load power to comprehensively test their systems before restarting.
Delta, a Category 2 storm with 100 mph winds, did not inflict that level of destruction, allowing Westlake and others to restart operations with needed electric power available.
Market sources also said Lotte Chemical had restarted its 1 million mt/year cracker in Lake Charles, which is nearly half-owned by Westlake. Lotte also has restarted its associated 700,000 mt/year monoethylene glycol plant, market sources said.
Lotte did not respond to a request for comment.
Separately, OxyChem, the chemical division of Occidental Petroleum, maintained a shutdown at its 612,000 mt/year ethylene dichloride plant in Convent, Louisiana, given continued reduced upstream chlor-alkali rates.
Producers have maintained lower rates in the low to mid-70% range since May and were not expected to raise those rates despite high downstream polyvinyl chloride prices to keep caustic soda inventories in check. Pricing and demand for caustic soda, a byproduct of chlorine production, has been weak globally, and market sources expect those mid-70% rate levels to continue through the rest of 2020.
Also, a force majeure declared in August on PVC by Formosa Plastics USA and another on vinyl chloride monomer and PVC declared by Westlake remain in effect Oct. 21.
Follow us on twitter @petrotahlil
Source : Platts
END