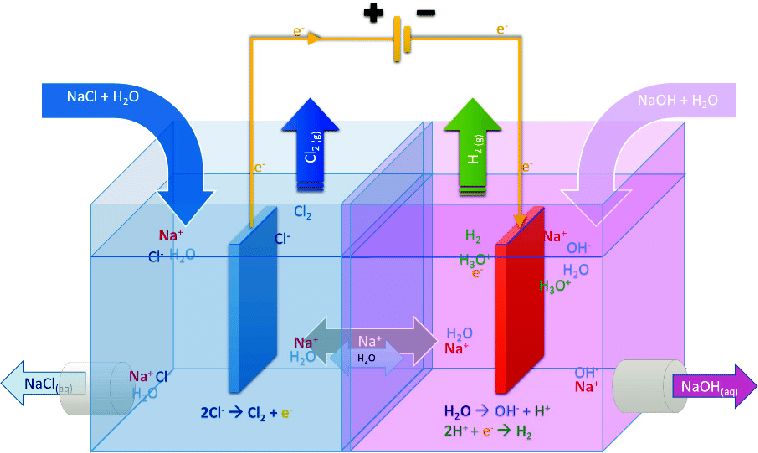 Petrotahlil — European chlor-alkali production stood at 787,529 mt in March, down 11,459 mt from February, Eurochlor said in a statement Tuesday. At 25,404 mt, the March average daily production was down 7.8% from the previous month (27,551 mt), and 3.9% below March 2019 daily averages (26,443 mt), the data showed.
European chlor-alkali plant capacity utilization stood at 80.9% in March, down 6.9% from February, while caustic soda stocks stood at 209,701 mt, 13% below February levels (241,996 mt) and 28% lower year on year.
With the reduced demand for chlorine persisting amid the ongoing impact of COVID-19 on the European automotive and construction segments, core consumers of the chlorine derivatives, chlor-alkali plant rates were expected to remain lower in April and May, market sources said.
However, limited caustic soda stocks in Europe have also boosted prices, including the Q2 contract prices which were heard agreed with customers at around Eur70-80/mt increase from Q1. S&P Global Platts last assessed European caustic soda spot price at $350/dmt FOB NWE and $400/dmt CFR Med, stable on the week, while market sources said that upward pressure continues for the coming weeks, months.
Follow us on twitter@petrotahlil
Platts
END