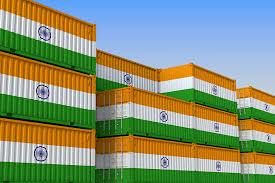 Petrotahlil - India's Ministry of Commerce and Industry (MCI) announced on 23 October that it has launched an anti-dumping investigation into the imports of low density polyethylene (LDPE) from Qatar, Saudi Arabia, Singapore, Thailand, the UAE and the US.
The investigation began after the Chemicals and Petrochemicals Manufacturers Association (CPMA) filed an application to initiate the anti-dumping investigation.
CPMA said that imports from the six countries are impacting local markets and the association requested for the imposition of anti-dumping duties.
"The investigation will cover imports between 1 April 2019-30 June 2020.
Reliance Industries Limited, the sole Indian LDPE producer, is assisting the MCI with information on the domestic industry.
The investigation in India follows an LDPE anti-dumping investigation in Turkey that began last week.
The Turkey complaint alleges that Saudi lowered prices for LDPE imports in the first six months this year, which caused unfair competition and material damage to domestic production.
LDPE supplies have been tightening globally, with force majeures coming out of the US because of Hurricane Laura and in Europe from Covid-19 lockdowns and turnarounds.
LDPE demand in India has been firm with greater need for flexible packaging in light of the coronavirus. LDPE prices are expected to increase if anti-dumping duties are implemented.
LDPE film prices in India were at $1,040-1,060/t cfr on 22 October, while LDPE film (Mideast origin) prices in Turkey were at $1,040-$1,080/t cfr, according to Argus data.
Follow us on twitter @petrotahlil
Source : Argus
END