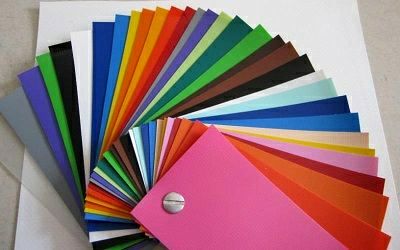 HIGHLIGHTS
Announcement is third FM declaration on resin since Aug. 8
Letter cites raw material shortage, ongoing mechanical breakdowns
Petrotahlil — Formosa Plastics USA has issued a force majeure declaration on specialty PVC because of "ongoing raw material shortages and various mechanical malfunction and breakdown issues," according to a customer letter obtained by S&P Global Platts.
The letter, dated Sept. 29, also said that as a result of governmental inspection requirements, Formosa "will be experiencing an additional approximately 30-days' plant shutdown in the near future, which will further interfere with its ability to produce specialty PVC materials."
S&P Global Platts does not assess specialty PVC, which is used to make medical equipment such as intravenous blood bags as well as traffic cones, carpet backing, auto mats and conveyor belts. Platts does assess suspension PVC, which is heavily used in construction to make pipes, window frames, vinyl siding and other products.
Formosa spokesman Fred Neske said in an email Sept. 30 that the company had no additional comment on the declaration when asked if raw material shortages and mechanical issues affected other operations at its Point Comfort, Texas, complex.
In September 2018, Formosa shuttered a 52-year-old specialty PVC plant in Delaware and moved that output to Point Comfort. The 65,000 mt/year Delaware City plant made specialty dispersion PVC.
Force majeure declarations issued on PP, suspension PVC in August
The latest declaration is Formosa's third since August.
On Aug. 8, Formosa declared force majeure on polypropylene because of "unexpected operational difficulties" at its PP plant in Point Comfort, according to a customer letter obtained by Platts.
And on Aug. 14, Formosa declared FM on US suspension PVC at Point Comfort and Baton Rouge, Louisiana, citing "unexpected difficulties in its upstream facility" at Point Comfort, according to a separate customer letter obtained by Platts.
"This is just more bad news to the already announced PVC situation on suspension grade," a source noted of the Sept. 29 announcement.
Formosa launched a turnaround at its 736,000 mt/year chlor-alkali plant at Point Comfort in mid-June that lasted several weeks longer than planned, leaving Formosa's downstream ethylene dichloride stocks depleted.
Chlorine from a chlor-alkali plant is reacted with ethylene to make EDC, a precursor to PVC. While the company restarted the chlor-alkali plant the week that started Aug. 10, it was not in time to head off the suspension PVC declaration on Aug. 14.
Both of those August declaration remained in effect Sept. 30, according to market sources.
Raw materials for PVC include chlorine, ethylene, and the intermediates – EDC, which is used to make vinyl chloride monomer, the direct precursor to PVC.
Follow us on twitter @petrotahlil
Source : Platts
END