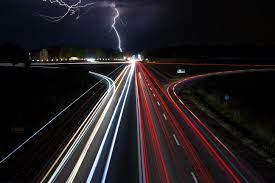 Petrotahlil :
US OLEFINS
December spot ethylene prices are expected remain volatile this week after falling almost 21% in the final three days of last week to 18.25 cents/lb. Meantime, one trade source said no further negotiations are expected for ethylene contract prices and there will likely be a two-month settlement in January 2020. Spot polymer-grade propylene has also seen increased volatility in recent weeks due to "general demand weakness coupled with some supply interruptions," one trade source said. Spot PGP prices fell to their lowest level in more than three years last week at 29.25 cents/lb, according to S&P Global Platts data. Prompt spot refinery-grade propylene prices have remained stable at 17.25 cents/lb.
US POLYMERS
US polyethylene market participants are expecting pricing stability over the first part of this week, with producers and consumers currently in a stalemate over pricing expectations. There are conflicting views over whether producers could carry out a fire sale to offload excess inventory to avoid year-end storage taxes. PE prices are at their lowest levels of the year for all grades. US polypropylene suppliers are attempting to clear inventory, but global demand remains weak. Modest spot PP prices are causing issues for suppliers attempting to negotiate contracts for 2020, with customers eyeing whether to opt for spot volumes over contract commitments.
LATIN POLYMERS
The Brazilian PE market is expected to remain under pressure from international suppliers over the coming week, especially US PE, while the PP market may find support from higher prices from the Middle East, Asia and the US. Currently, Brazilian prices are at the lowest level since S&P Global Platts began assessing the markets. Braskem said it cut its prices for delivered PE material by Real 100-Real 150/mt, while PP prices were held steady.
On the West Coast of South America, spot import PE prices are expected to continue to be driven by US and Asian prices after seven consecutive weeks with $10-$20/mt average falls. Traders expect international prices to remain under pressure, leading to decreases in PE prices in the region. The PP market is expected to see higher prices during the week following recent global increases. Prices are at their lowest levels since Platts began assessing the WCSA PE and PP markets in June 2010.
US VINYLS
Market participants saw December export PVC pricing roll over from the month prior last week on talk of unchanged pricing from producers. Still, sentiment in the market was that there was room for an uptick on spot tightness and an upcoming turnaround in the first quarter of 2020. At least one trader was heard offering $10 higher at $750 for January in anticipation of higher pricing. Formosa Plastics is planning a PVC/VCM turnaround at its complex in Point Comfort, Texas, in February, which includes its 798,000 mt/year PVC plant and the 753,000 mt/year VCM plant for about a month, sources said. Pricing has remained flat at $735/mt FAS Houston level since October 30 amid talk of deals in the $730-$740/mt range. The assessment has shed $50 since the start of 2019. The assessment remains the lowest in over three years.
US AROMATICS
US aromatics prices are poised to retain strength amid stronger reformate pricing and gains in blend values. Demand for toluene was expected to come via the blending segment as conversion margins remained negative despite notable increases last week. STDP margins were near break-even levels, though they remained in the red as stronger reformate values pushed toluene higher. Toluene was expected to continue moving in conjunction with reformate as producers look to keep extraction spreads profitable. Similar dynamics were expected in mixed xylene as a narrow paraxylene-MX spread dented economics. Benzene prices were expected to be flat to higher as an uptick in buy-side interest, coupled with limited import volumes in October and November, lent support. Derivative demand, however, was expected to remain soft as styrene prices continue to hover at near break-even levels amid market length and poor demand from the polystyrene and acrylonitrile butadiene styrene segments.
Follow us on twitter @petrotahlil
source:Platts
END