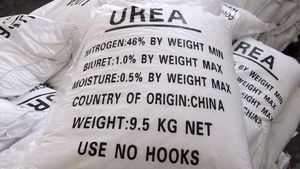 Petrotahlil :Ex-warehouse prices in Linyi, Shandong were at yuan (CNY) 1,940/tonne, down by CNY10/tonne ($1.44/tonne), week on week.
Trade was muted, as export orders were limited and downstream restocking activities decreased, According to traders.
Ex-warehouse prices in Zhejiang were largely flat at CNY2,020-2,100/tonne on stable demand, traders said. Demand from the downstream compound fertilizer industry was higher than that from the agricultural sector.
However, the market may lack upward momentum in the near term, due to lukewarm downstream demand.
Producers in Jiangsu said supply and demand was generally balanced.
Follow us on Twitter @petrotahlil
END