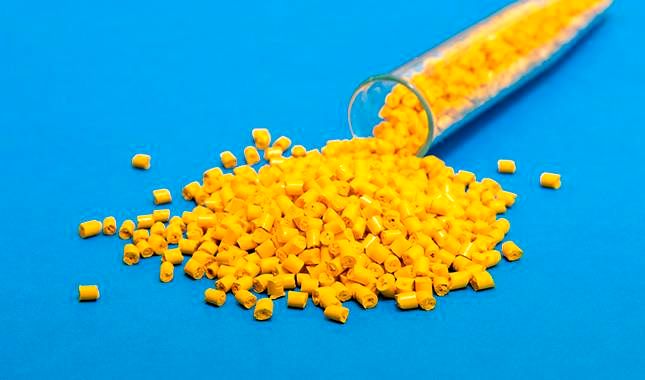 Petrotahlil --Southeast Asian polypropylene (PP) spot prices have risen to an eight month high, with the market likely to remain supported by regional supply tightness in the near term.
Average all-origins PP flat yarn prices were pegged at $1,000/tonne CFR (cost and freight) southeast (SE) Asia on the week ended 9 October, up $15/tonne from the week before.
All-origins spot prices last touched the $1,000/tonne back in February 2020, and have since seen sweeping peaks and troughs amid volatile market dynamics.
Currently, PP flat yarn prices in southeast Asia have risen for six consecutive weeks.
This most recent uptrend has been driven primarily by supply constraints, given the occurrence of several regional plant outages in September and October.
JG Summit Petrochemical, Binh Son Refining and Petrochemical and Lotte Chemical Titan, among others, have all shut or reduced run rates at their respective PP units over the past month.
While some have since resumed operations, the focus for these suppliers has been to clear off any backlog of outstanding orders incurred.
Others were still experiencing some residual production issues and had limited volumes available for fresh allocation.
CHINA SE-ASIA PRICE SPREAD GRADUALLY NORMALIZES
Even producers who have not experienced any recent plant outages are not under pressure to off-load volumes in the spot market.
These producers have previously offloaded large PP volumes in the export market to China back in September, when demand was stronger and netbacks were more attractive relative to southeast Asia.
For five weeks from late August to mid-September, PP flat yarn prices in China were an average of $12/tonne higher in comparison to that of southeast Asia.
This is atypical for the PP Asia market, which usually sees imports to China traded at around $20-50/tonne lower in comparison to that of southeast Asia.
However, spreads have gradually normalised as price gains in China eased, with demand tapering off ahead of the country's National Holiday.
SPREAD BETWEEN DUTIABLE AND NON-DUTIABLE SE ASIA PRICES WIDEN
Meanwhile, the spread between dutiable and non-dutiable flat yarn prices in southeast Asia has widened over the past four weeks.
Non-dutiable prices clocked gains at a faster rate in comparison to that of dutiable prices, driven by the aforementioned availability crunch of duty-exempt southeast Asian material.
Supply of dutiable Middle East and Indian origin cargoes, while not long, is ample in comparison.
Most suppliers in the Middle East have since sold out October shipment volumes and have temporarily retreated to the side-lines.
Fresh offers for November shipments are expected to emerge only later in the month.
REAL DOWNSTREAM CONSUMPTION LANGUISHES
While some buyers in southeast Asia have been actively enquiring after spot cargoes over the past week, market players warn that downstream consumption of finished goods remains slow.
"Some converters are enquiring for spot cargoes now amid concerns that availability will stay tight in the coming month and they may have trouble securing sufficient volumes," a trader based in southeast Asia said.
"They are also worried that price gains will escalate further. In reality, finished goods consumption for most downstream sectors remains slow," the trader added.
While some converters are still running their manufacturing units at 100% run-rates, finished product inventories are climbing steadily in view of slow consumer demand in a coronavirus-hit economy.
Market players remain concerned that some may be forced to cut manufacturing run-rates in the coming month, should there be no significant improvement to downstream demand.
Follow us on twitter @petrotahlil
Source : ICIS
END