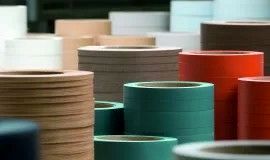 Petrotahlil - Ukraine's Karpatneftekhim is targeting higher prices of suspension polyvinyl chloride (SPVC) and high-density polyethylene (HDPE) on higher feedstocks, according to the ICIS-MRC Price Report.
The company is seeking increases of $70-80/tonne for July deliveries to the domestic market, its customers said.
SPVC prices for July deliveries rose on average by $75-80/tonne from a month earlier. HDPE prices increased by $70/tonne compared with the level in mid-June.
Domestic demand for PVC and HDPE has grown significantly in the past two months.
Both seasonal factors and the introduction of 18% import duties on polymers in June played a role in increasing demand.
Karpatneftekhim is one of the largest enterprises of Ukraine's petrochemical complex.
It can produce annually 300,000 tonnes of PVC, 200,000 tonnes of caustic soda, around 180,000 tonnes of chlorine, as well as 250,000 tonnes of ethylene and 100,000 tonnes of polyethylene.
Source : ICIS
END