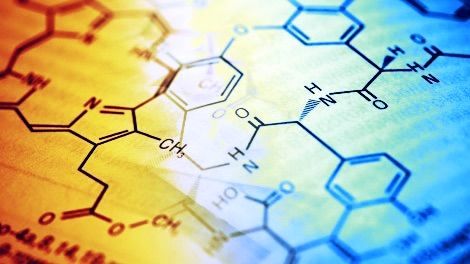 Petrotahlil — The direction of the crude oil and naphtha markets as well as the continuing impact of the COVID-19 pandemic continue to be key factors that market participants in Asian petrochemical markets will watch closely.
Also the demand and inventory status in China will continue to affect the market.
PX/MX:
** The market continues to watch PX plants' run rate situation amid the ample physical cargoes availability. Market participants are also looking to port and laycan declarations for July-delivery cargoes week staring June 15, that might be able to provide more clarity for the market, said sources.
** With a recent slow-down in isomer-grade mixed xylene demand from China, the Asian MX market could see increased supply length going forward, and with PX-MX margins remaining poor there seems to be little support coming from the chemical demand segment.
TOLUENE
** The Asian toluene market is tying over to the next new cycles – H2 July and H1 August – trading laycans week starting June 15, but outlook stayed mixed over the pace of recovery for toluene demand in the region.
** India has been pacing steadily on its toluene appetite, however, China's intake of toluene slowed.
** East China toluene inventories as of June 12 showed stockpile was collated at 52,500 mt compared with 62,000 mt in the week ended June 5.
**FOB Korea toluene marker slipped to the lowest level in the past five sessions at $409/mt as of June 12.
STYRENE
** Asian styrene is likely to find cues in the volatility of upstream crude oil and benzene, while styrene margins will remain negative due to the firmness in Asian ethylene.
** High inventory in East China continues to curb the uptrend in styrene, with concentrated arrivals expected in H2 June, adding to the long market.
OLEFINS
** Asian naphtha crackers may start switching to LPG from naphtha due to lower LPG price than naphtha. LPG cracking pushes up olefins production -- especially ethylene and propylene -- which is favorable option for the crackers due to healthy olefins margins.
** Ethylene-naphtha spread has been hovering at around $450/mt, much higher than a typical breakeven spread of $300-$350/mt, while propylene-naphtha spread has been moving around $420/mt compared to $200-$250/mt breakeven spread.
ETHYLENE
** The ethylene prices in Asia are likely to be steady week starting June 15, amid several fresh selling tenders from local producers, as added supply is expected to cool the market off.
** Demand for July arrival cargoes remains strong, while the outlook on forwarding August arrival cargoes continues to be bearish due to huge deepsea cargo arrivals.
PROPYLENE
** The propylene market in Asia is likely to trend lower as producer Yantai Wanhua had restarted their PDH plant on time on June 10 after a month turnaround and were on track to run their 750,000 mt/yr plant at full rate by June 15
** Domestic price for Shandong propylene were down Yuan 400/mt ex-tank on week and Chinese were waiting for imports to fall before taking position.
ACRYLONITRILE
** The acrylonitrile market seems poised to hit the $1,000/mt level week starting June 15 amid ongoing spot shortage and stronger spot demand.
** Zhejiang petrochemical has affirmed that they will start their new 260,000/mt yr plant by end-June, a pushback from mid-June , sources were bullish on a further price firming until new capacity comes on stream.
PP:
** Asian polypropylene market is likely to stay supported by limited spot offers and supply, especially from Middle East regions.
** However, further uptick in prices has faced resistance from some customers with crude oil showing softness since end of the week ending June 12.
** The PP CFR Fareast Asia marker was assessed $895/mt June 12, up $35/mt on week.
PTA:
** Market fundamentals are expected to remain bearish this week for Asian purified terephthalic acid amid high stocks and upcoming new startup expectations.
** Trade participants are generally staying cautious amid squeezed PTA profit margin and volatile upstream paraxylene market.
** Asian PTA market remains stable June 15 morning, similar to June 12's assessment of $433/mt CFR China.
Platts
END