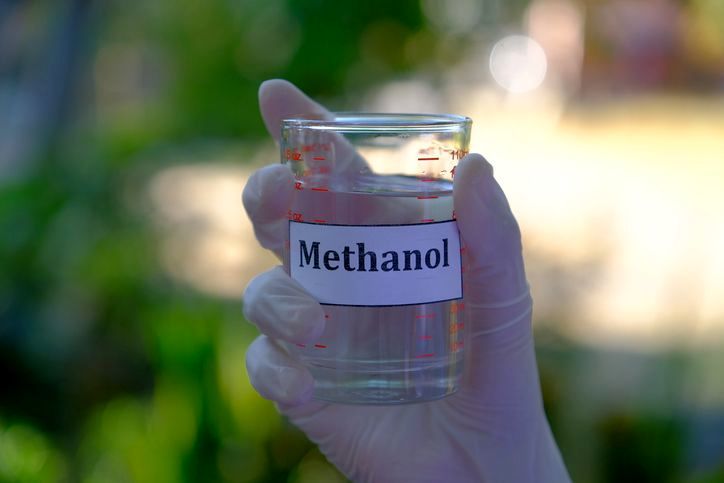 ⚫MTOs running out of tank space
⚫SE Asian methanol hit 11-year low
Petrotahlil - Asian methanol prices were trading lower on Thursday despite gains in the crude oil market as concerns of mounting demurrage costs escalated as vessels queued at anchorage for days, as long as two weeks, due to a critical shortage of tank storage space in East China from April to June.
Methanol-to-olefin plants, which usually are able to receive voluminous cargoes, were also running out of storage space.
A non-sanction parcel was heard offered at $165/mt CFR China for end-May-June arrival, while a buying indication was heard at $160/mt CFR China.
However, negotiations were still ongoing past the close of the Platts Market on Close assessment process.
Non-sanctioned parcels were also offered at a 1.4% premium to formula price for delivery into China in June, lower compared to a premium of 2%-3% a month ago.
About 1 million mt of methanol is expected to arrive in China in May, and a similar volume in June.
However, unlike the second and third quarter of last year where tank space was similarly tight, this year's situation was worse because
COVID-19 containment measures have weakened demand, trade sources said.
In Korea, fundamentals were beginning to look balanced as production of soy methyl ester increased and the Korean economy was showing signs of improvement, trade sources said.
Ex-tank prices remained the same as last week at around Won 270/kg (22 cents/mt).
A trade for a 5,000 mt parcel was heard done on Thursday at $187/mt CFR Korea for delivery in the first half of June.
In Southeast Asia, methanol prices are at 11-year lows as measures to contain the spread of the coronavirus outbreak have sapped demand, while healthy supplies have added further downward pressure.
Southeast Asian methanol prices were assessed at $178/mt CFR this week, and have been on a downward trend since January 30 from $335/mt CFR Southeast Asia.
The current levels are, however, not the lowest when compared to $164.50/mt CFR Southeast Asia in February 2009.
Trade sources said demand for methanol, biodiesel and petrochemical products would whittle to a glacial pace in the second half of May because of the Eid al-Fitr Islamic holiday on May 24.
Platts Asian Methanol Daily Rationale Asian methanol was assessed $1/mt lower day on day at $164/mt CFR China Thursday, below a selling indication heard at $165/mt CFR China and above a buying indication heard at $160/mt CFR China.
Prompt spot ex-tank prices rose Yuan 40/mt day on day to Yuan 1,655/mt ex-tank Thursday, amid discussions heard at Yuan 1,650-1,665/mt ex-tank.
CFR Southeast Asia methanol was assessed stable on the day at $178/mt CFR Thursday, amid muted discussions.
South Korean methanol prices rose $4/mt on the week to $187/mt CFR Thursday, based on a trade done at that level.
The CFR Taiwan marker was assessed at $185/mt Friday, unchanged week on week amid thin discussions.
Follow us on twitter@petrotahlil
END