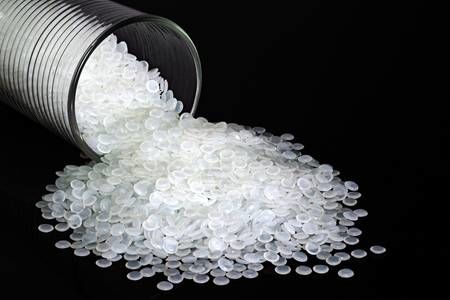 Petrotahlil - China's petrochemical downstream plants are gradually ramping up production in March on increased availability of workers and easing logistics issues, with relatively fewer cases of the novel coronavirus emerging in the country in recent days.
An overall weakness in demand amid the epidemic would still prevent petrochemical plants and their downstream industries from operating at full capacity.
For the downstream plants of polyethylene (PE) and polypropylene (PP) plants in the provinces of Zhejiang, Guangdong and Fujian provinces, the average operating rate has improved to 50-70%, ICIS senior analyst Amy Yu said.
"We expect the operating rate of plastic processers' factories will return to 60-75% in more regions in the coming three weeks as more migrant workers have ended their 14-days self-quarantine and return to work," Yu said.
Logistics and transportation constraints, which were imposed from late January to contain the coronavirus epidemic, have largely been lifted, but China's major plastics producers are still currently holding high resin inventory.
"We expect the polymer inventory of major China PP & PE producers will need another 1-2 months to [return] back to normal level, which [is] usually at 800,000 tonnes," Yu said.
"Many of the downstream will digest their PP & PE stock in March, which they brought in H2 February," she added.
On 4 March, the combined PE and PP inventory of Sinopec and PetroChina stood at 1.25m tonnes, off a high of 1.6m tonnes on 17 February, according to ICIS data.
For methanol, "output resumption has been faster than demand", with the major downstream formaldehyde industry operating at less than 30% of capacity due to manpower shortage and weak demand for plywood, ICIS analyst Rachel Qian said.
The market is also weighed down by weakness in the upstream crude prices due to the unabated global spread of the coronavirus, she said.
Globally, the total coronavirus infections stood at more than 95,000 with the death toll at above 3,200 to date, with Iran, Italy and South Korea recently showing an alarming increase in number of cases and deaths.
China, which is the epicentre of the outbreak, reported 139 new cases on 4 March, much lowers than the daily average in February, bringing the total confirmed cases in the country at above 80,409.
In the country's polyester industry, the average operating rate has improved to 70% from 60% in early February, spelling good news for the upstream mononethylene glycol (MEG) market, Qian said.
"We expect textile and polyester operating rate remain an uptrend in coming 2-4 weeks, up to 75% till mid-March," she said, citing easing logistics constraints.
Increased liquidity in the financial market following cuts on the banks' reserve requirement ratio should also provide a boost to the industry, Qian said.
China's production of household appliances is also improving in March, boding well for the styrenics sector, ICIS analyst Jimmy Zhang said.
"We expect the ABS [acrylonitrile-butadiene-styrene] and PS [polystyrene resins] industry will increase operating rate by about 15% in March compared with February," he said.
ABS is an engineering thermoplastic resin and is used in automobiles, electronics, appliances and recreational products.
General purpose PS is used in food packaging, disposable utensils, cutleries and various other consumer items and high impact PS is used in consumer electronics and toys while extruded PS is used in the construction industry as insulation.
"Accumulated inventory levels of ABS, PS [resins] from factories are estimated to drop quickly in the recent weeks, which will enable them to increase their operating rate," Zhang said.
But overall demand for both resins this year would be weak as demand for China's appliance exports are expected to fall amid the coronavirus outbreak
"Thus, the production plan in the second half of the year is predicted to be worse than before," he said.
In the purified terephthalic acid (PTA) sector, supply-demand fundamentals are expected to remain weak despite increasing March operating rates at downstream polyethylene terephthalate (PET) industry, Zhang said.
"The velocity of operating rate increasing of PET is likely to slow down in end-March because of the high inventory levels of end-products, cloth," he said, citing the global economic slowdown will dampen demand for clothing and consequently hit China's exports.
It does not help that an overcapacity exists following recent heavy expansion, with Hengli Petrochemical beefing up production despite current high inventory, Zhang said.
China, which is the world's second-largest economy, is looking at a sharp slowdown in the first quarter with February data on both manufacturing and services sectors indicating steep contractions.
Government measures aimed at containing the spread of the epidemic, which emerged late last year in China's central city of Wuhan, have disrupted global supply chains, hitting neighbouring Japan and South Korea hard.
World GDP growth is now expected to fall below the 2.9% expansion pace posted in 2019, according to global financial stability watchdog, the International Monetary Fund (IMF) managing director Kristalina Georgieva.
Follow us on twitter @petrotahlil
Source : ICIS
END