Sentiment in the Asian aromatics and polymers markets were expected to remain negative this week, while polyester markets may see some improvement as more of China's textile and downstream producers return to work as staff, transportation and logical challenges stemming from quarantine efforts to contain the spread of coronavirus or COVID-19 are addressed.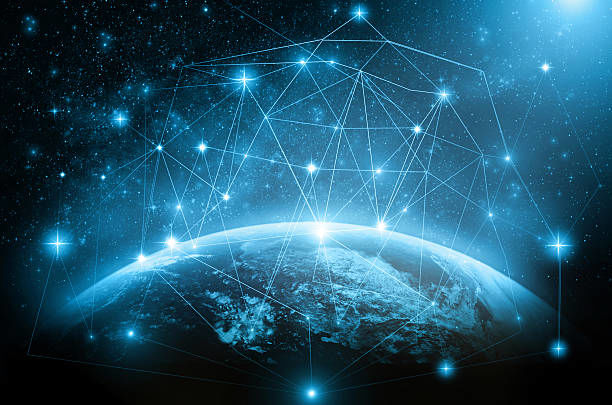 Petrotahlil - All Asian petrochemical markets will continue to closely monitor upstream crude oil benchmarks this week after they hit 14-month lows last Friday amid ongoing demand destruction concerns across the board stemming from the global spread of COVID-19.
OLEFINS
Asian ethylene demand was expected to increase this week as operating rates pick up at downstream plants in China. A handful of market sources forecast the CFR Northeast Asia price bottoming out soon, as current prices were lower than production costs for some regional producers. In plant news, Thailand's PTT No. 2 cracker is expected to fully restart this week after a planned turnaround, and Malaysia's Lotte Titan is planning to shut its No. 2 cracker for a scheduled turnaround this week.
The propylene market in Asia is likely to remain under pressure this week as weak downstream product demand and growing spot availability are likely to add pressure to seaborne cargoes. Buying interest for propylene was reported stronger early last week as there was some easing of the transport ban and more downstream polypropylene plants have increased operating rates, but lost steam after Chinese buyers switched to cheaper domestic supply, which is growing in spot availability.
AROMATICS
Sentiment in the Asian toluene market was expected to remain negative amid broad expectations of further price declines in the near term. The weakened FOB Korea toluene marker, which touched a more than one- year low at $556.50/mt on last Friday, showed no imminent sign of bottoming out as COVID-19 outbreaks were reported across the world. Appetite for toluene from Southeast Asia and India decelerated noticeably as operating rates at manufacturers that require toluene as feedstock have slowed. Activity was expected to remain thin as participants await a change in fundamentals.
Asian paraxylene prices plunged to four-year low last week and were expected to remain bearish this week on lackluster demand. Buying interest may pick up if prices fall to a "low enough level," one market source said, but added physical cargo availability was ample and downstream PTA makers were grappling with soaring inventories.
The weakness in Asian styrene is likely to continue this week after the CFR China price hit an 11-year low at $798/mt on Friday. The market is being pressured by high inventory in East China while demand from end-users has not yet fully recovered despite operating rates rising last week. Styrene producers under maintenance are slated to return in March and this, together with two new capacities now running at low rates, further dampens hopes of a price rebound. Market participants said further cuts in styrene operating rates were possible if the situation persists.
POLYMERS
Polymer operations were expected to continue to remain low this week due to the COVID-19 outbreak, with inventories heard high at around 1.4 million mt. Market participants were in particular monitoring the impact on South Korea's manufacturing activities after an outbreak there. While sentiment has improved significantly since the start of February and could pick up further in coming weeks as more companies are expected to resume operations, a strong sense of caution prevailed. Some Indian converters were hoping to receive more cargo from Iran, given that it could not sell to Turkey and demand from China was weak. Buyers reported facing a longer time in Chinese ports to clear customs due to a pile-up in demand, and some sellers were offering cargoes to China with long lead times as a result.
INTERMEDIATES
Methanol is expected to extend losses this week as China's official purchasing manufacturer's index tumbled to 35.7 points for February from 50 points in January -- lower than the 38.8 recoded in November 2008 at the start of the global financial crisis. While new cases of COVID-19 in China are stabilizing, fears of a pandemic remained as outbreaks were reported in Italy, South Korea, Iran, New Zealand, Australia and the US, adding further downside to Asian methanol prices.
However, demand along the polyester chain is likely to improve this week with more Chinese textile producers resuming work. The overall operating rate of China's textile sector rose around 10% week on week to 30% of total capacity last Friday and was expected to increase further this week. Nevertheless, the incremental rise is still too slow to support upstream sales. Asian monoethylene glycol, purified terephthalic acid and polyester prices are all likely to remain under pressure amid high stocks.
Travel curbs across China's eastern provinces continued to cause transport and logistical disruptions in Asian acrylonitrile markets last week, and China's Jiangsu Sailboat Petrochemical is now running is two 260,000 mt/year ACN plants at Lianyungang in Jiangsu province at 85%, down from near full capacity, due to lackluster demand.
Follow us on twitter@petrotahlil
Source : Platts
END