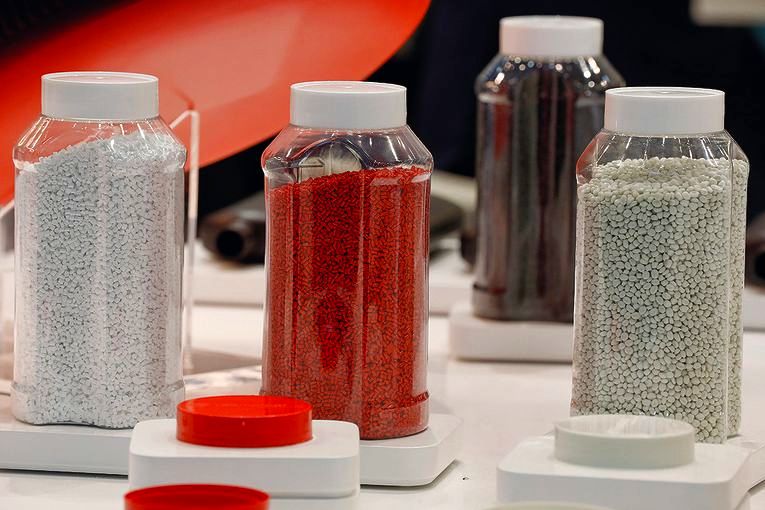 Petrotahlil :Sustainability was front and center for LyondellBasell at K 2019.
"It feels like this should be called the Sustainabilty Fair instead of the K fair," company executive Ken Lane said Oct. 18. "I'd say that 80 percent of the questions we've been asked have been about sustainability."
LyondellBasell, a major petrochemicals firm based in Houston and Rotterdam, Netherlands, has been active in that area. On Oct. 15, the company announced that it's building a small-scale pilot facility for molecular recycling at its site in Ferrara, Italy. The site will use LyondellBasell's proprietary MoReTec technology.
In addition, LyondellBasell's joint venture with French waste management firm Suez is in mechanical recycling through Quality Circular Polymers of the Netherlands. In biomaterials, LyondellBasell has made bio-based polypropylene and low density polyethylene in partnership with Finnish oil firm Neste.
What matters in sustainability is how you get the value chain to collaborate," said Lane, the firm's executive vice president of global olefins and polyolefins. "There's a place for all of these technologies."
"The industry is responding to what it sees in society," he added. "You want to be a good producer with a sustainable business model."
In the polyethylene market, Lane said that the U.S.-China trade dispute has changed global trade flows for the material, but it hasn't changed demand.
"China has slowed down, but Southeast Asia has picked up, and exports from North America are up 10 percent this year," he added.
For North America, PE demand from the packaging market "has held up pretty well" in 2019, according to Lane, although demand from the durables sector is down. The wave of shale gas-enabled PE capacity expansion from LyondellBasell and other resin makers "is already here, and the markets have absorbed it," he added. "We still have the most competitively supplied market in the world."
In the polypropylene sector, Lane said that global growth is expected to continue at a 4 percent annual rate, with North American growth at 2-3 percent, even though North America is off that pace this year.
"There's still a lot of packaging demand [in PP]," he explained. "Automotive is down, but it won't stay down forever, especially with growth from electric vehicles."
Looking ahead, Lane said that LyondellBasell and other petrochemicals makers "have to start thinking longer term" about their strategic decisions, especially in regard to sustainability.
"Something like the growth of e-vehicles in China and the impact that's going to have is something we wouldn't have thought of 10 years ago," he added. "We all have to adjust to eliminate plastic waste and reduce our carbon footprint."
LyondellBasell posted sales of just over 34.9 billion euros ($39 billion) in 2018. The firm also ranks as North America's largest plastics compounder.
Follow us on twitter @petrotahlil
END