South Korea's crude oil imports from the US in September more than doubled from a year earlier, while intakes of Saudi crude dropped 17.6% year on year due to the September 14 attacks on Saudi's major oil facilities, customs data showed Tuesday.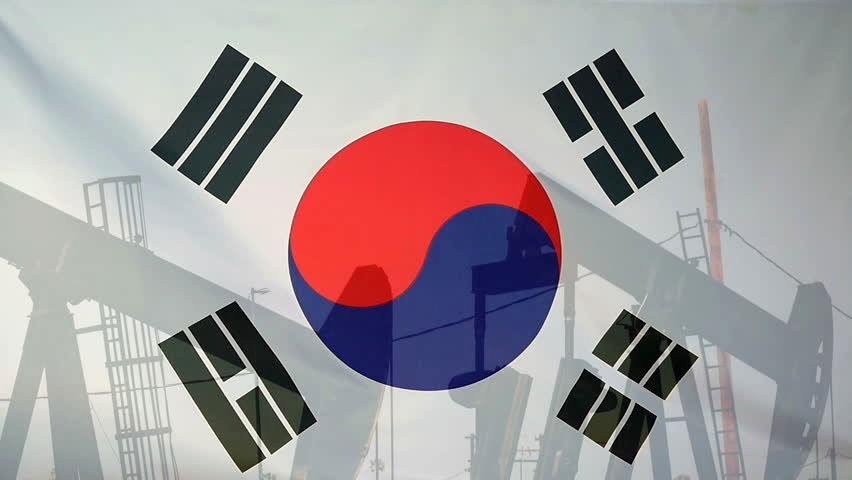 Petrotahlil :Customs data also showed the Asian country's intake of Iranian barrels remained at zero last month for a fifth straight month on Washington's sanctions.
South Korean refiners imported 1.62 million mt, or 11.87 million barrels, of US crude oil in September, compared with 5.11 million barrels a year earlier, according to the data.
The shipment made the US, South Korea's third-biggest crude supplier following Saudi Arabia and Kuwait.
The September shipments were also up 7.3%, compared with 11.06 million barrels imported in August.
The rise came after South Korea bought as much as 14.78 million barrels in July, the biggest volume since the country began US crude imports in 2015, breaking the previous record high of 13.61 million in December 2018.
The Asian nation's crude imports from the US have sharply increased since July last year when the Washington moved to re-impose sanctions on Iran which made South Korea buy more US crude to make up for the loss of Iranian barrels.
For the first nine months this year, South Korean imports of US crude soared more than three times to 97.94 million barrels, compared with 31.89 million barrels a year earlier, according to data compiled by S&P Global Platts.
The sharp increase was partly driven by more purchases of Eagle Ford condensate and DJ Common condensate as an alternative to Iran's South Pars condensate.
South Korean importers have also recently increased purchases of WTI Light and Eagle Ford Light and Medium as well as light sweet Bakken and WTI Midland ahead of the IMO 2020 marine fuel regulation, according to refiners.
South Korea's crude imports from Saudi Arabia dropped 17.6% year on year to 2.84 million mt, or 20.82 million barrels in September, from 25.26 million barrels a year earlier, according to the customs data.
The reduced shipments came after the attacks on Saudi Arabia's pivotal Abqaiq processing facility and Khurais oil field last month, which knocked out half of the kingdom's crude oil production.
Meanwhile, South Korea did not import any crude oil from Iran in September for a fifth straight month as waivers on US sanctions on Tehran expired early May.
In total, South Korea imported 10.48 million mt (76.82 million barrels or 2.56 million b/d) of crude oil in September, down 5.3% from 81.11 million barrels a year earlier.
Over January-September, South Korea's crude imports fell 3.1% year on year to 804.51 million barrels, down from 830.19 million barrels in the same period a year ago.
The September imports were down 20.9% from August imports of 97.07 million barrels.
Follow us on twitter @petrotahlil
END