Based specialty chemical company Solvay said Monday at the Feiplastic 2019 - International Plastics Fair in Sao Paulo that it was launching new polymers in Brazil for applications in sustainable mobility, energy and healthcare.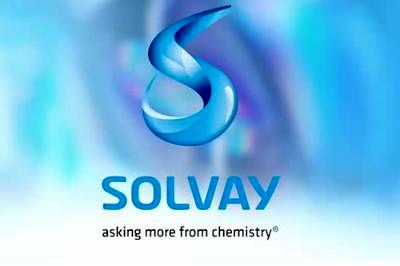 Petrotahlil:
"We are strengthening our operations in the region by introducing new specialty polymers with innovative features that allow substitution with advantages over other materials used by industries," Josimar Fazolare, director of sales and marketing at Solvay Specialty Polymers for South America, said.
Fazolare added that because of this work, the company is optimistic about economic growth in South America in the coming years.
For sustainable mobility, the new products include parts made for electric bicycle, which is being launched worldwide from Europe.
In renewable energy, Solvay said it will present the Soef PVDF and Halar ECTFE polymers, which are used in the front and back sheets of photovoltaic panels, instead of glass. Solvay added that this will make the structure lighter and improve the efficiency of photovoltaic cells, providing ultra-long term stability when exposed to sunlight and atmospheric events.
For the healthcare segment, Solvay highlighted the launch of its invisible dental radiography clip created by Brazilian company Indusbello from Solvay's specialty polymer Udel PSU (polysulfone). The invisible clip was developed to minimize difficulties faced by endodontists and to facilitate trans-operatives radiographs used in canal treatment, producing a complete image of the tooth.