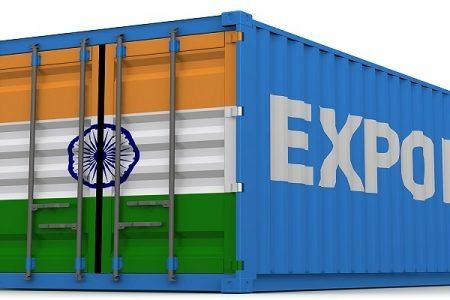 Petrotahlil - The All India Plastics Manufacturers' Association (AIPM) is seeking an immediate ban or restrictions on exports of raw materials as domestic plastic processors are reeling from the double whammy of surging feedstock prices and demand weakness amid the pandemic.
In a letter to India Prime Minister Narendra Modi dated 26 November 2020, AIPM put forth urgent requests to help save the plastics processing industry following what is considers as a "dramatic and unnatural increase in price of raw material (resin)" by domestic manufacturers.
The group is asking Modi's government to further consider immediate suspension of any imposition of non-tariff barriers to imports of raw materials; a creation of a petrochemical regulatory body; and a launch of a probe into the price spike in resin prices by local manufacturers.
AIPM president Chandrakant Turakhia cited in the letter that India's raw material producers, which include 16-17 large private as well as public sector undertakings (PSUs), "have exponentially increased their cost of raw material in India in last 5 months".
India's plastics industry comprises around 50,000 plastic processing units, 90% of which are micro, small & medium enterprises (MSMEs), AIPM said.
"The plastics processing industry which is trying hard to stand back on its feet after the lockdown has been dealt a major blow by large petrochemicals companies and is now on the verge of collapse," AIPM president Chandrakant Turakhia said in the letter.
Polyolefin producers in India have been hiking list prices on the back of surging polyethylene (PE) prices in most of Asia, particularly in China, amid tight regional supply in the absence of US-origin cargoes.
Resin consumption in the south Asian market has been recovering since September, mostly due to pent-up demand following an extended lockdown since late March.
India, which is the third biggest economy in Asia, has shown signs of recovery in July-September 2020 - its fiscal second quarter - with the GDP contraction narrowing to 7.5% from a 23.9% shrinkage in April-June.
The manufacturing sector of the giant emerging market grew by 0.6% year on year in the September quarter, coming from a 39% slump in the previous three months.
"The turnaround was underpinned by a solid recovery in the manufacturing sector, which unexpectedly returned to annual growth, even as services posted a double-digit contraction for the second consecutive quarter," said Priyanka Kishore, head of India and southeast Asia economics at research firm Oxford Economics, in a research note.
"Notwithstanding the strong private sector performance in Q3, we remain cautious on the pace of recovery going forward and expect the sequential growth rate to adjust substantially lower in the coming quarters," Kishore said.
While the news flow on a vaccine has turned quite positive, we think that distribution challenges will mean a vaccine will not be widely available until H2 2021.
Follow us on twitter @petrotahlil
ICIS
END