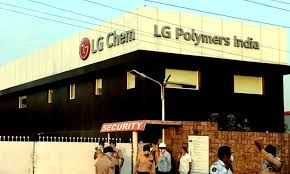 Petrotahlil - India's LG Polymers managing director and CEO Sunkey Jeong and 11 other officials were arrested by the Andhra Pradesh police over the 7 May fatal gas leak at the company's plant in Visakhapatnam.
Company technical director D S Kim and director for operations P Purnachandra Mohan Rao were also among those arrested on 7 July and sent to 14 days of judicial custody, according to the state police.
They face charges of culpable homicide as the styrene gas leakage at LG Polymers' polystyrene (PS) plant in May had killed 15 people.
LG Polymers and its parent firm LG Chem in South Korea were not available for comment at the time of writing.
The arrests were made after a report released on 6 July by a government-appointed expert committee showed gross negligence by LG Polymers.
"Investigation discloses that the accident at M6 styrene storage tank took place due to negligence of the above persons who are also having knowledge that such of their acts are likely to cause death," the Andhra Pradhesh Police said.
LG Polymers' management had said that the mishap was caused by an auto-polymerisation process that occurred during nearly 40 days of India's nationwide lockdown from late March. It was preparing to resume operations on 7 May when the incident occurred.
Among more than 20 reasons cited as causes of the fatal accident are technical flaws in the storage system such as poor design, inadequate refrigeration and cooling system, and weak safety protocol, according to the expert committee report.
Company officials were also blamed for inadequate risk assessment and response, poor management, haphazard maintenance of the storage tank and inadequate qualifications of some of the staff who were tasked to maintain the styrene tanks.
The report showed that the company management had ignored signs of polymerization from the styrene tank on 4 April and then again between 25 and 28 April, the government source said.
Three state government officials including two from the state pollution control board were also suspended for "gross dereliction of duty". The expert committee had found lapses in the functioning of the government's regulatory agencies.
Charges against the suspended officials include allowing LG Polymers permission to operate without requisite environmental clearances and not conducting mandatory checks at the plant, the government source said.
Source : ICIS
END