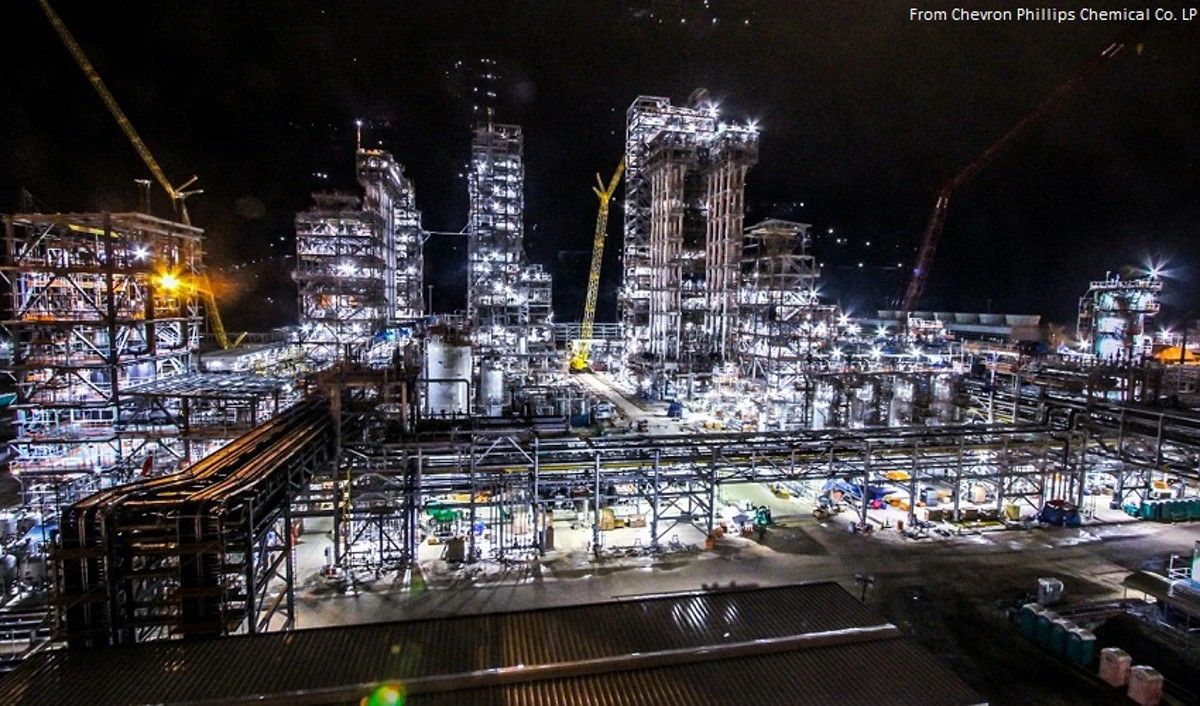 Petrotahlil - Chevron Phillips Chemical (CPChem; The Woodlands, Texas) says it will take longer than originally planned to make a final investment decision (FID) on the USGC II Petrochemicals Project, an $8-billion joint venture with Qatar Petroleum (QP; Doha, Qatar). The company cites uncertainty created by the COVID-19 pandemic. Front-end engineering and design (FEED) of the project continues.
"As with other capital-intensive activities, we are closely monitoring economic developments and moderating timing to preserve optionality on this project," says a statement from CPChem. "In light of uncertainty created in the wake of the COVID-19 pandemic, our company intends to defer a final investment decision while it revisits market conditions and project fundamentals." The company says it has not set a new date for FID.
Orange, Texas, where CPChem already has two high-density polyethylene (HDPE) plants, remains the preferred location for the project, says the company. According to a local newspaper, The Beaumont Enterprise, Orange County authorities have approved a 10-year, 100% tax break for the project that must enter effect no later than 1 January 2024.
CPChem and QP announced the USGC II Petrochemicals Project in July 2019. At the time, they expected FID by 2021 and completion in 2024.
CPChem would hold a 51% share, provide project management and oversight, and be responsible for the operation and management of the facility. Centered on a 2 million metric tons/year (MMt/y) ethylene plant, the project would also include two downstream 1 MMt/y HDPE plants.
END