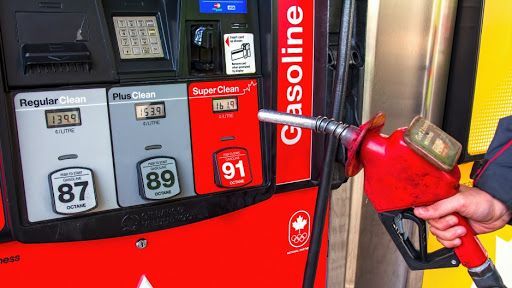 Petrotahlil — The Asia light ends market opened the week on a firm note, buoyed by stronger crude benchmarks and gasoline demand recovery in the West.
July ICE Brent crude futures rose $1.88/b from the Asian close Friday to stand at $35.94/b at 0300 GMT Tuesday.
Singapore was closed Monday for the Hari Raya Puasa holiday.
Gasoline
** June FOB Singapore 92 RON gasoline swap opened Tuesday morning at $35.95/b, up $2.24/b from Friday, keeping its upward momentum as strength in the global crude complex supported Asian gasoline.
** Asia gasoline will also be drawing support this week from expectations of an upside in the US RBOB/Brent crack, as increased driving activity during the Memorial Day weekend is likely to prompt a drawdown in US gasoline inventories this week.
** Asia fundamentals remained subdued on oversupply and suppressed demand. Movement restrictions in Malaysia and Indonesia that curbed driving during the Hari Raya Puasa holiday is keeping a lid on Asian gasoline demand.
** Nonetheless, low export volumes expected from China and South Korea in May and June due to improved domestic demand and refinery turnarounds will ease some oversupply.
Naphtha
** The CFR Japan naphtha physical benchmark opened Tuesday at $303.375/mt, up $13.50/mt from Friday's Asian close, boosted by firmer crude.
** Purchasing for H1 July delivery naphtha was slated to continue into this week after a handful of deals were concluded in the previous week.
** Less naphtha supply expected from a recovery in gasoline demand had firmed the CFR Japan naphtha crack against July ICE Brent crude futures last week, as it stood at $34.425/mt on Thursday and Friday. On Tuesday, the crack opened lower by 60 cents/mt at $33.825/mt, as crude moved up by $1.88/b.
** UAE's ADNOC received counter-bids on its term July to December 2020 naphtha supply last week and is expected to either find acceptance at current offer levels of $17-$20/mt premiums to the ADNOC formula, or lower its offers further this week.
** Positive petrochemical margins kept naphtha-fed steam crackers operating at high levels, with the spread between CFR Northeast Asia ethylene and CFR Japan naphtha physical at $385.125/mt at Friday's Asian close, up by $75/mt on the day, and above the typical breakeven spread of $300/mt, Platts data showed. The spread between FOB Korea propylene and naphtha C+F Japan cargo assessments rose to $460.125/mt at Friday's Asian close, up $30/mt on the day, Platts data showed.
LPG
** Front month June CP propane swap notionally indicated Tuesday at $343/mt, up $1.50/mt from Friday's close and $3/mt above the May Contract Price.
** This is the second time this month the June propane CP swap is above the May term CP, as the FOB Middle East market is balanced between lower Saudi
supply to Asia for May and June loadings, more spot offers from Qatar and the absence of imports from India and Indonesia after the rush of purchases for April to June deliveries in recent months.
** Traders expect June propane term CP to be set at $340/mt, unchanged from May CP, and butane at $325/mt, $15/mt below May CP. Saudi Aramco is expected to announce its June CP at the end of this week.
** June/July CP propane swaps backwardation was notionally indicated at $15/mt Tuesday, widening from $11/mt Friday.
** While Asia continued to receive ample Western supply to compensate for Saudi tightness, concerns have risen over arbitrage economics, which could prompt possible cancellations from the US, trade sources said. This comes amid improving demand from North Asia.
Platts
END