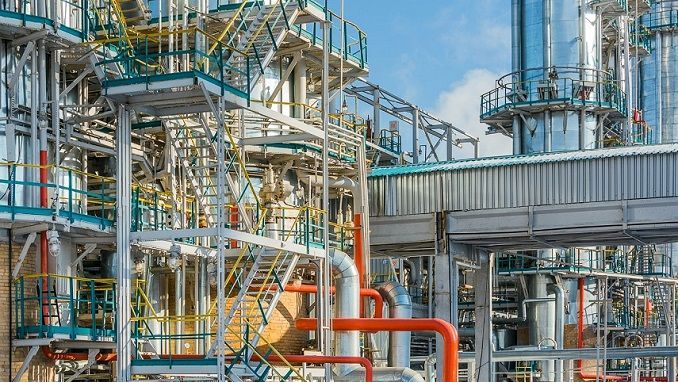 Petrotahlil — Russian petrochemical giant Sibur's first-quarter operating income fell due to the coronavirus pandemic and price crash in key feedstocks, while production from the company's newly started Zapsibneftekhim complex partially offset the losses, the company said in results released Thursday.
The company's Q1 polypropylene sales rose by 87.3% to 243,000 mt and polyethylene sales increased by more than 100% to 132,000 mt.
Sibur said its new Zapsibneftekhim facility in Tobolsk, Russia -- having completed its start up and commissioning works -- also contributed in the reduction of LPG sales by the company by 29.9% to 1 million mt. The naphtha levels remained steady at 298,000 mt in Q1 compared to the same time period in 2019.
"The beginning of the year was a perfect storm of events, an unprecedented pandemic that paralysed economic activity across the globe," chairman of the board Dmitry Konov said. "It was virtually impossible for anyone to predict the magnitude of the coronavirus pandemic impact, and still hardly possible to fully evaluate the effect and length of the impact for the future," he added.
The worst performing was Sibur's elastomers segment, showing EBITDA losses of 21.4% year on year. The segment's main consumers were in the automobile tire sector and came under intense pressure during the pandemic.
The company, however, emphasized that despite the extreme economic and market conditions, it had sufficient liquidity to offset the impact of lower prices and market volatility of many refined and petrochemical products.
In addition, the company said it saw an increased demand from the food and medical industries, which was expected to remain at such level in the near future. Sibur previously announced plans to launch production at its Krasnoyarsk synthetic rubber plant of synthetic nitrile butadiene rubber latex for the medical industry.
"We increased supplies of polypropylene for use in the medical protective equipment, as well as continue ramping up the new nitrile latex production line, while also developing new polyethylene grades to be used in the medical packaging applications," the company said.
Sibur's Q1 EBITDA fell by 15.2% year on year, with earnings in the gas refinery and infrastructure segments falling by 22.8%. Meanwhile, EBIDTA in olefins and polyolefins segment jumped 7% on the year, supported by sales from Zapsib complex.
Platts
END