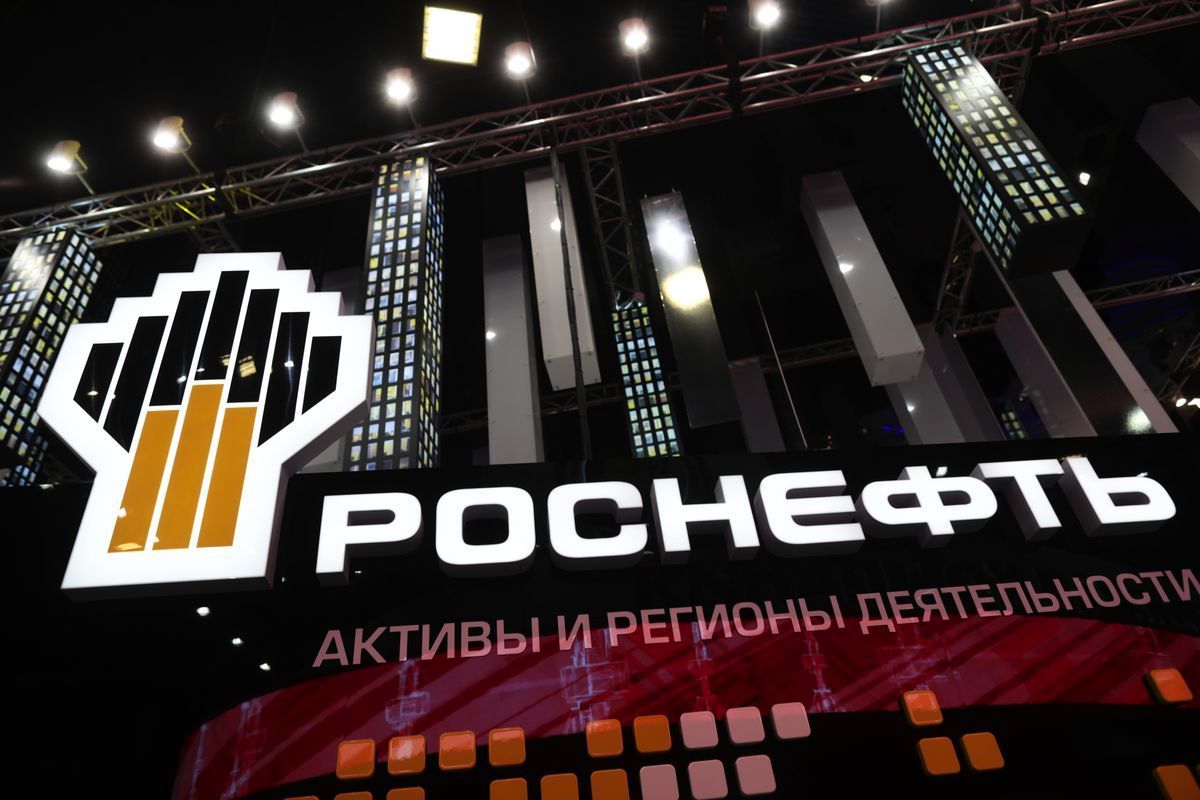 HIGHLIGHTS
Sechin says company better prepared than ever to handle external challenges
Hydrocarbons output down 2.5% on year to 5.75 mil boe/d
Gas output down 2.9% to 16.63 Bcm
Petrotahlil — Russia's largest crude producer Rosneft said Friday that its liquids production in the first quarter was at 4.64 million b/d (57 mil mt), down 2.2% year on year, and 0.7% lower on the quarter, due to continued compliance with OPEC+ commitments.
Rosneft's share of production at large greenfield projects launched since 2016 was 411,000 b/d, up 17% year on year and accounting for 9% of overall liquids output, the company said in a statement. These projects include Suzunskoye, East Messoyakha, Yurubcheno-Tokhomskoye, Kondinskoye, Tagulskoye, Russkoye, the Kuyumbinskoye fields, stage 2 of Srednebotuobinskoye and West Erguinskoye.
The company's overall hydrocarbons production was 5.75 million boe/d (70.7 million mt oil equivalent), down 2.5% on the year, and 1% lower quarter on quarter.
Rosneft's gas production fell by 2.9% from a year earlier, and 3.4% on the quarter to 16.63 Bcm.
The company plans to launch its Rospan project later this year, with planned production of over 21 Bcm/year of gas and over 5 million mt/year of liquids, as well as over 1 million mt of technical propane-butane.
Rosneft's overall refining throughput rose by 6.9% on the year and 1.4% on the quarter to 28.7 million mt.
This included 26 million mt refined in Russia, up 5.9% from last year, and 1.7% from previous quarter.
Oil sales
Rosneft said that crude oil sales beyond the CIS were up 12.8% year on year in Q1 to 36 million mt. Sales to Asia accounted for 57.2% of these sales, up 7.4% on the year.
Over 90% of crude exported beyond the CIS was supplied under agreements with a duration of over one year, the company said.
Rosneft also provided details of supply contracts signed in Q1. These include a deal to supply 7.7 million mt of oil to Total via the Druzhba pipeline to Germany from April 2020 to May 2022.
Rosneft said that it has started deliveries under 1-year agreement signed with Shell and Eni that envisage supplies of 3.9 million mt.
The company signed an agreement to supply up to 2 million mt of oil to India via the Black Sea port of Novorossiisk up to the end of 2020.
Rosneft also agreed to supply the Napthan and Mozyr refineries in Belarus with 9 million mt of crude from April to December 2020.
In Q1 Rosneft's petroleum products sales rose by 2.9% from a year ago to 28.4 million mt. International non-CIS sales of petroleum products increased 9.4% on the year and reached 17.4 million mt in Q1.
Financial performance
Rosneft reported a loss of Rb 156 billion, or $2 billion in Q1, "which was mainly a result of the forex exchange loss (Rb 177 billion) due to the ruble depreciation, and revaluation of foreign currency financial liabilities, as well as a reduction of the operating income (down 64.8% on the quarter)."
Rosneft CEO Igor Sechin said 2020 may mark a turning point for the global oil and gas industry with the coronavirus pandemic leading to an unprecedented drop in demand for crude.
"In this situation, the quality of the resource base, diversification of sales markets, the long-term nature of relations with consumers and a high level of operational and financial efficiency come to the fore. Our company is a recognized world leader on all these metrics," he said.
Sechin added that the company has introduced programs of import substitution, expanding in-house services and implementing new technology, as well as cost control in recent years.
"As a result, today the company is better than ever prepared for external challenges that seriously affect operations of energy companies around the world," he said.
Rosneft's capital expenditure fell 13.6% year on year to Rb 185 billion ($2.8 billion) in Q1. This was "mainly driven by a deterioration of the macroeconomic environment, continued optimization of the production drilling program in order to increase its efficiency as well as restrictions on the movement of foreign and Russian contractors," the company said.
Last week Sechin said that the company's investments in 2020 may fall 21% on the year to Rb 750 billion.
Sechin added that Rosneft continues to reduce its debt burden and distribute cash to shareholders despite the deterioration in the macroeconomic environment.
In the second quarter Rosneft closed the transaction to exit Venezuela, including transferring shares in Petromonagas, Petroperija, Boqueron, Petromiranda and Petrovictoria, as well as oil-field service companies and trading operations, the company said.
END