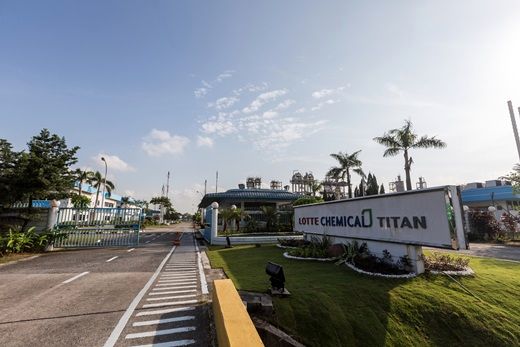 Petrotahlil - Lotte Chemical Titan, the Malaysian unit of South Korean petrochemical producer Lotte Chemical, will shut its No. 2 naphtha-fed steam cracker for a 45-day turnaround in March.
The cracker has a nameplate production capacity of 415,000 t/yr for ethylene and 234,000 t/yr for propylene.
Its polyolefin plants such as its 230,000 t/yr low-density polyethylene (LDPE) unit, 115,000 t/yr high-density polyethylene (HDPE) unit and two polypropylene (PP) units with a combined capacity of 440,000 t/yr will also be closed for maintenance during the same period. Its 200,000 t/yr PP unit, which was added in September 2018, and 220,000 t/yr HDPE swing unit will operate as normal.
LDPE and PP supplies from Lotte Chemical Titan have been limited ahead of the scheduled turnarounds.
Polymer producers in southeast Asia, including Lotte Chemical Titan, were affected by weak margins last year because of a significant fall in polymer prices.
Sluggish demand and rising new capacity have led to excess supply, pressuring Asian polymer prices.
In Indonesia, Lotte Chemical Titan Nusantara operates two HDPE units and a LLDPE swing unit, with a combined polyethylene (PE) capacity of 450,000 t/yr. The firm is running all of its PE units at 90pc capacity but may reduce operating rates, depending on the availability of feedstock ethylene.
Lotte Chemical Titan is a key polymers supplier in southeast Asia, with an extensive domestic distribution network in Malaysia and Indonesia, and regularly exports PE and PP to China, India and southeast Asian countries at preferential duty rates.
END