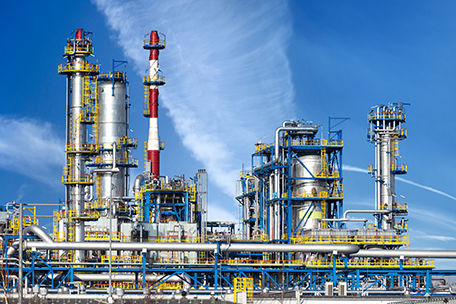 Petrotahlil — The Asian octane market will remain supported this week May 10-14, as higher activity, given the current holiday season, drive increased demand for naphtha, MTBE and Isomer-MX from regional buyers. Meanwhile, non-Asian factors will also boost the toluene and ethanol complexes, sources said, with prices expected to keep on an upward momentum in the near term.
Naphtha
**More buying activity is expected for H2 June cargoes in the week starting May 10, as North Asian buyers return from the Golden Week holidays, eager to finish procuring requirements by the end of the week.
**Arbitrage volumes arriving in Asia for May is estimated at around 2 million mt, with June volumes likely to be lower, capping supply, but more spot cargoes flowing in from India and the Middle East for end-May loading should plug the supply gap, sources said.
** The May Singapore reforming spread -- the price difference between Singapore 92 RON gasoline and Singapore naphtha derivative -- was largely unchanged at $10.16/b at the Asian close on May 7, compared with a week ago when it was $10.18/b on April 30, Platts data showed.
MTBE
**Demand for the MTBE blendstock is expected to remain supported this week, with increased driving in Northeast Asia due to the spring/summer driving season and the upcoming Eid al-Fitr holiday in Southeast Asia; both expected to raise blending activity.
**MTBE gasoline blending margin has continued to remain lucrative, seen at around plus $76.82/mt on May 7, up from minus $10.94/mt on May 6, 2020, Platts data showed.
**That said, headwinds from movement restrictions in India and Malaysia are expected to slow the blendstock's upward momentum, especially as the number of COVID-19 cases in India continue to be recorded at around 400,000, John Hopkins University data showed.
Isomer-MX
**Prices in the isomer-grade mixed xylene market are expected to stay on an uptrend this week, with rising upstream prices lifting sentiment, while increased Chinese demand lend additional support through firmer MX prices.
**Chinese demand will likely improve in the near term, as the country returns from its week-long Labor Day holidays, sources said. Chinese MX inventory levels ended at around 62,500 mt in the week ended May 7, down from 78,600 mt average in April, Platts data showed.
**Meanwhile, outages and turnarounds at several production units in Japan will further tighten supply-side fundamentals, aiding the bullishness in the MX market.
Toluene
**The Asian toluene complex is likely to remain on bullish this week, keeping in line with the rally in the benzene market. The physical FOB Korea toluene marker was assessed at $760/mt on May 7, 4.83% higher from April 30, Platts data showed.
**The strength in Asian toluene prices, however, will keep blenders away from the high-octane blendstock, especially since the use of MTBE remains more economical.
**As of May 7, the FOB Korea toluene marker was assessed $22/mt higher than FOB Singapore MTBE at $738/mt, Platts data showed. Overall, toluene has to be at a discount of around $20-$30/mt to MTBE for it to be considered a gasoline blendstock, Platts reported previously.
Ethanol
**Soaring corn values and slowing growth in US ethanol production are expected to drive the Asian ethanol market this week. The CBOT corn July futures contract had closed at $7.19/bushel on May 6, rallying 10.25 cents/bu from the previous day, as concerns over dry weather conditions weighed on near-term productivity outlook.
**As such, US ethanol delivered to the Philippines was assessed at $763.67/cu m on May 7, its highest since Jan. 10, 2012, when prices touched $764.67/cu m.
**While ethanol prices remain high, buyers stood on the sidelines, unwilling to chase lofty offers, sources said. Offers from the Philippines were reported between $750/cu m and $950/cu m, CFR, having tracked the climb in US ethanol values.
Product
May-07
W-o-W Change
RON
Price per Ron ($/mt)
Price per Ron ($/cu m)
GASOLINE
FOB Singapore 91 RON non-oxygenated
$75.61/b
-0.07%
91
NA
NA
FOB Singapore 92 RON oxygenated
$74.55/b
-0.35%
92
FOB Singapore 95 RON oxygenated
$76.45/b
-0.61%
95
FOB Singapore 97 RON oxygenated
$77.86/b
-0.65%
97
BLENDSTOCKS
null FOB Singapore Naphtha
$65.33/b
-0.03%
72
2.29
3.41
FOB Korea Toluene
$760/mt
4.83%
114
5.49
8.58
FOB Singapore MTBE
$738/mt
-1.55%
115
4.54
3.92
FOB Korea Isomer-MX
$790/mt
1.09%
113
7.44
11.00
CIF Philippines Ethanol
$763.67/cu m
14.38%
127.5
3.71
4.23
Follow us on twitter @petrotahlil
END