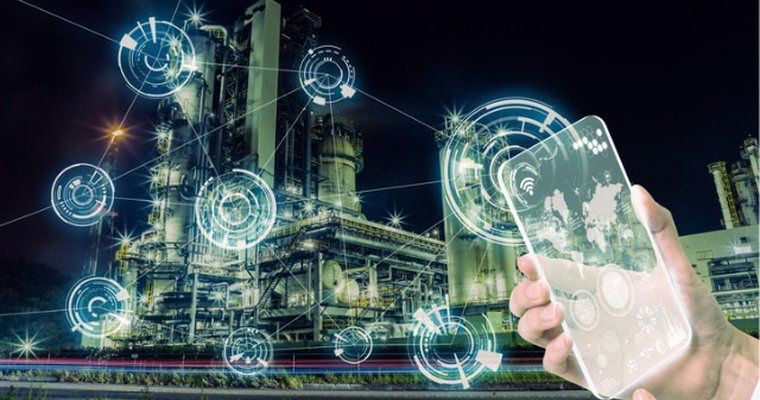 US POLYMERS
The US polyethylene spot export market in the week starting March 22 is expected to remain unchanged on the week as sources await the new month for fresh pricing indications.Additionally, sources expect some production to come back online and begin ramping up inventory in the coming weeks, which should help with recovery from the Feb. 15 freeze. "There's an extreme shortage right now, with nothing to buy or sell in the export market," one source said. No producers are offering any volumes yet, a separate source said. Domestic PE contracts were assessed stable on the week March 17 after rising 7 cents on March 3 for the February settlement due to limited supply and strong demand, one source noted.Meanwhile, in the US polypropylene spot export market, prices are expected to remain stable or increase on the week based on slight recovery, one source said. In general, sources have notionally talked the grade higher due to the extremely tight market for exports. Production for PP has begun to start up again following the winter freeze that hit in February, which will hopefully put more inventory online for the grade, one source said. Domestic PP pricing was assessed stable on the week March 17 at 106.5 cents/lb delivered rail car basis for homopolymer injection grades. Pricing includes a market-accepted 18-cent premium over settled February feedstock PGP contracts at 88.5 cents/lb. Domestic pricing was also unchanged week on week at 108.5 cents/lb delivered rail car basis for homopolymer fiber, which maintained a 20-cent premium over the PGP contract.
US OLEFINS
Spot polymer-grade propylene prices are expected to continue a downward trend amid propane dehydrogenation unit restarts and falling crude oil prices, sources said. Refinery-grade propylene prices are expected to also continue falling amid higher refinery rates. Cracker restarts from the Gulf Coast freeze last month have driven prices lower in the last two weeks and are expected to continue this week, according to sources. The April butadiene contract price is expected to settle at an increase this week amid limited supply, sources said.
US VINYLS
Export polyvinyl chloride prices were expected to hover in a fresh-all-time high of $1,700/mt FAS Houston this week as producers work to ramp up output after widespread outages forced by a deep freeze that hit the US Gulf Coast and much of the US in mid-February. Force majeures declared by three producers remained in effect March 22 as they focused on slowly increasing output to clear backlogs of contract orders. Market sources said they do not expect export activity to return to normal until late in Q2 2021. Upstream, multiple price increases were pending for caustic soda, though market sources were skeptical that those increases would be accepted in full. While freeze-related shutdowns dented what had been seen as long caustic soda supply throughout 2020 and into 2021, availability was still seen as robust.
US METHANOL & MTBE
US spot methanol prices are expected to be rangebound during the week following a slight downtrend for the week ended March 15. Trading activity is expected to resume this week, following a lull the week prior, with most buying and selling interest now focused on forward-month volumes for April and May. US spot MTBE prices are expected to be stable to stronger on the week, with talk of the continuation of a planned turnaround at a regional facility contributing to tight supply.
LATIN AMERICA
Latin polymer prices are expected to remain mostly stable this week for polyethylenes and polypropylenes in the imports markets of Brazil and the West Coast of South America. The Latin American region is mostly relying on imports from Europe and Asia as the US has very limited volumes for exports and is expected to remain that way for at least a few weeks. More material from the US is expected soon, which could relieve pressure on prices. In the past weeks, European and Asian materials were seen at higher values and much higher freight rates, impacting CFR final prices, however, the market has seen less tightness with more offers on the sea. The US is generally the most important supplier of polyethylene for the region, while Middle East and Asia for polypropylene. In Brazil, local producer is expected to be sideways this week as all prices are at the historical all-time high for all PE in real and US dollars. Further increases are expected for April. Polypropylene prices are unclear for the week, with fewer offers on the sea from Asia and higher prices reported at the end of last week, especially from local producers in Latin America. Brazil and the West Coast of South America imports mostly come from Asia and the Middle East, compared to the US. In the WCSA, spot import polyethylene prices are also expected to continue highly attached to the US movements on the week. That is, if any volume is made available for the region from the US, otherwise the region will continue to look for material in Asia and Europe. Most of the products are already in their record highs since S&P Global Platts started the assessments in 2010. The PVC market in Latin America is expecting to see higher prices as the US has several producers offline, while the market is still relying on very limited European and Asian products. The WCSA and Brazil assessments are already at their historical record high. In Mercosur, market players expect stability for the week, but more increases could be seen for April bookings. In Argentina, prices are expected to be flat this week for March bookings, but values could rise soon for April, sources said.
Follow us on twitter@petrotahlil
Source : Platts
END