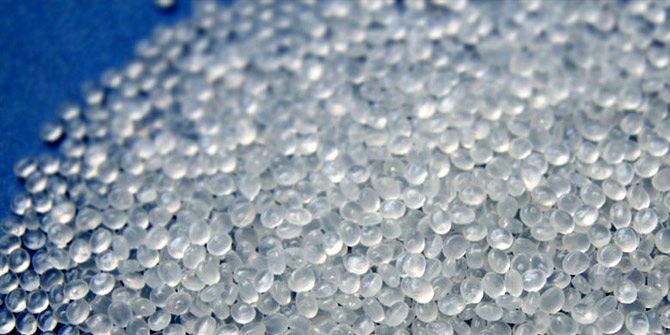 Petrotahlil - Total Petrochemicals declared force majeure today on all polypropylene (PP) produced out of their La Porte, Texas, plant, joining multiple PP producers to shut operations as a result of the winter storm affecting much of the US.
Total already had an existing force majeure related largely to copolymer PP produced out of their Train 9 unit, which went down on 15 December following a fire. The new force majeure now incorporates the entire 1.2mn t/yr facility in La Porte, according to a customer letter.
A blast of arctic air throughout much of the US resulted in below-freezing temperatures, equipment failures and widespread losses of power on 15 February and continuing through today as electricity generators struggled to meet demand. Most of the power losses were in Texas, which is home to a large swath of petrochemical production facilities, among other major energy operations.
Also today, ExxonMobil informed customers it will begin allocating sales of all grades of its PP resins because of impacts of the storm on its PP facilities, including its 400,000 t/yr Baton Rouge, Louisiana plant, and its 695,000 t/yr Baytown, Texas, plant. The company said it is still determining allocation levels.
Other PP outages include: LyondellBasell, which declared force majeure on PP output from 1.9mn t/yr of PP production in Bayport Texas, and Lake Charles, Louisiana; Ineos Olefins & Polymers, which declared force majeure on its 586,000 t/yr of PP in Texas at plants in Chocolate Bayou, Texas, and Deer Park, Texas; Formosa Plastics, which already had a force majeure in place, said it discontinued all operations at its 917,000 t/yr PP plant in Point Comfort, Texas; and Flint Hills Resources, which declared force majeure on PP produced out of its 344,000 t/yr PP plant in Longview, Texas.
Braskem America said in filings with the Texas Commission on Environmental Quality that it experienced problems on 15 February at its 518,000 t/yr PP plant in La Porte, Texas and its 320,000 t/yr Freeport, Texas, plant. According to the filings, the company shut down the C-line production unit in La Porte. It was not immediately clear whether the other units were shut down.
The PP market has been tight since the beginning of the year due to strong demand and tight supplies caused by prior outages. The recent spate of outages will cause supplies to tighten further and support higher prices.
Follow us on twitter @petrotahlil
END