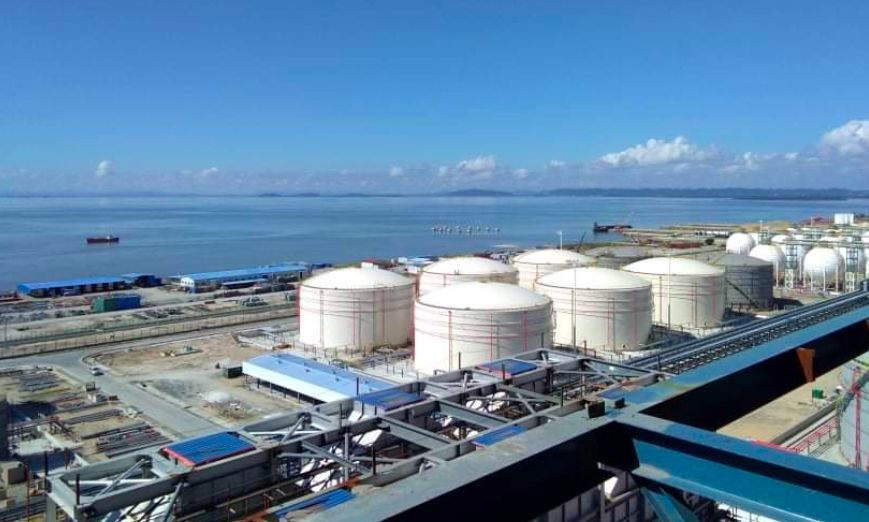 Published date: 09 February 2021
China's private-sector Hengyi Petrochemical is planning to add a 1.65mn t/yr naphtha cracker, 1.05mn t/yr polyethylene (PE) plant and 1mn t/yr polypropylene (PP) plant as part of a second phase at its refinery and integrated petrochemicals project in Brunei, with completion targeted for 2023.
Zhejiang province-based Hengyi has a 70pc stake in the project at Pulau Muara Besar, with the Brunei state owning the remaining 30pc.
The expansion will give Brunei its first polymers plant. Hengyi will use Univation's Unipol technology for the PE plant, which will be able to produce a broad range of high-density polyethylene and linear low-density polyethylene grades. It will use Lummus' Novolen technology for the new PP plant.
Hengyi is also planning to expand upstream refining capacity by 280,000 b/d and add more downstream petrochemicals units at Pulau Muara Besar. It plans to construct a 1.65mn t/yr ethylene cracker as well as 1.2mn t/yr mono-ethylene glycol, 800,000 t/yr benzene, 2mn t/yr paraxylene (PX), 2.5mn t/yr purified terephthalic acid (PTA) and 1mn t/yr polyethylene terephthalate (PET) plants in the second phase.
Hengyi commissioned a 175,000 b/d refinery in the first phase of project in late 2019. The refinery can produce over 120,000 b/d of oil products, while the project's petrochemical complex can now produce up to 500,000 t/yr of benzene and 1.5mn t/yr of PX. The PX is consumed by Hengyi's PTA production in China.
The Brunei project is the largest overseas investment by a private-sector Chinese firm, Hengyi said.
Yisheng Petrochemical, a 50:50 joint venture between Hengyi and fellow private-sector firm Rongsheng Petrochemical, is China's largest PTA and PET bottle chip manufacturer. Yisheng operates around 13.6mn t/yr of PTA capacity in Ningbo, Dalian and Hainan, along with 2.6mn t/yr of PET bottle chip capacity in Dalian and Hainan. Its capacity will increase further with the imminent start-up of new PTA plants this year.
Follow us on twitter@petrotahlil
END