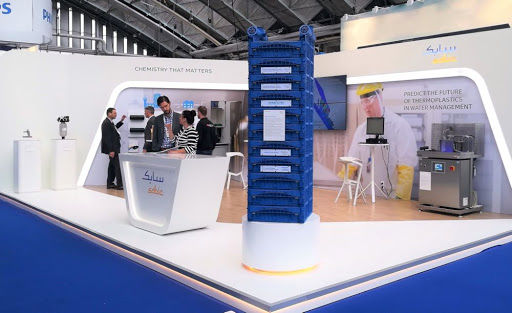 Petrotahlil -Saudi petrochemical major SABIC expects a better financial performance this year after a poor showing in pandemic-hit 2020, as it looks to capitalize on synergies with parent firm Saudi Aramco.
Banking on continued improvement in economic activity since the second half of last year, the company forecasts a 2-5% increase in full-year 2021 sales volume and higher earnings before interest, tax, depreciation and amortization (EBITDA).
"This assumes the effective and widespread use of the COVID [coronavirus disease] vaccine around the world," the company said in a statement.
In the fourth quarter of 2020, SABIC swung to a net profit of Saudi Riyal (SR) 2.22bn from a net loss of SR890m in the same period a year earlier, supported by higher product prices.
| | | | | | | |
| --- | --- | --- | --- | --- | --- | --- |
| Saudi Riyal (SR) billion | Q4 2020 | Q4 2019 | % change | 2020 | 2019 | % change |
| Net revenue | 32.85 | 31.68 | 4% | 116.96 | 135.4 | -14% |
| Operational profit | 3.69 | -1.44 | - | 4.48 | 11.52 | -61% |
| Net profit | 2.22 | -0.9 | - | 0.04 | 5.2 | -99% |
SABIC expects capital expenditures (capex) in 2021 to be similar to 2020.
In August last year, the company stated that it was expecting full-year 2020 capex to come in at the low end of its $25bn-30bn target.
SABIC expects to reap benefits now that it is 70%-owned by Saudi Aramco, the world's biggest crude exporter.
Saudi Aramco completed the acquisition of a majority stake in SABIC in June 2020.
Business synergies between the two companies are estimated to be between $3bn-4bn, SABIC vice chairman and CEO Yousel Al-Benyan had said at a virtual news conference on 31 January.
"SABIC's share in the value creation and synergy is expected to amount to recurring annual value of $1.5 billion to $ 1.8 billion, which SABIC expects to achieve by 2025," SABIC said.
About 80% of the expected value would be generated from six key business areas, namely, procurement, sales and marketing, supply chain, stream integration, feedstock optimization and maintenance, it added.
"The alignment with Saudi Aramco will bring additional scale, technology, investment potential and growth opportunities to SABIC," the company said.
"As part of the broader long-term strategy, there will be additional opportunities to capture value through growth projects optimization, joint venture management and one service delivery model," it said.
The company aims to focus on sustainability and innovation to achieve its long-term growth ambitions.
SABIC recently completed the share purchase agreement with Saudi Arabian Fertilizer Company (SAFCO) which was first revealed in December 2019.
The new entity, named SABIC Agri-Nutrients Co, now also owns SABIC's share in National Chemical Fertilizers Company (Ibn Al Baytar), Al Jubail Fertilizer Company (Al Bayroni) and 33.33% of Gulf Petrochemical Industries Company (GPIC).
"This strategic move will provide more focus and agility for the agri-nutrients business and provide SABIC with a platform for sustainable growth as both a national champion and a global leader in the agri-nutrients industry," SABIC said.
($1 = SR3.75)
Follow us on twitter @petrotahlil
END