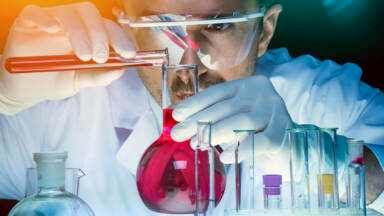 Petrotahlil — Cracker restarts, arbitrages and monthly contract discussions will all be areas of focus this week in the European petrochemical complex.
Upstream
This week naphtha market participants will focus on feedstocks demand, with naphtha continuing to dominating petrochemical producers' demand amid weakening propane-to-naphtha differentials and butane re-entering the cracking pool. Demand for blendstock grades, on the other hand, remained limited domestically, although a few gasoline cargoes heading to the US could lend a bit of support.
Aromatics
The February contract price for benzene is expected to settle at the end of this week, with the spot market currently showing a significant discount to the January contract price.
Styrene market participants will look upstream to see the feedstock benzene and ethylene contract price settlements this week, with wide margins for styrene and downstream derivatives in sharp focus.
The export market for European toluene remains in focus this week, with increasing US demand feeding the arbitrage path that has been open on paper for several weeks. With low run rates causing limited supplies in Europe, market balance will be closely studied.
Olefins
Ethylene spot prices were expected to ease going further into February following the restart of Borealis' Stenungsund and Ineos' Dormagen crackers in January. However, a jump in upstream costs could lead to ethylene suppliers to seek an increase in the February monomer as average January naphtha prices rose by $67/mt, according to S&P Global Platts data.
C3 market participants will look to the outcome of the February contract price settlement, which will likely rise in view of rising upstream costs. Market conditions will remain tight, although some expect supply to improve slightly heading into February amid news of imports destined for Europe.
In the butadiene markets, participants will watch to see how demand reacts to February's European contract price settlement Jan. 22, which showed a fall of Eur25/mt from January. Downstream demand looks set to remain steady as synthetic rubber producers export material east and west. However, export opportunities for butadiene traders are likely to remain thin amid a closed arbitrage on paper to key Asian markets.
In the MEG markets, supply remains tight despite the restart of the Dormagen cracker, a key ethylene oxide supplier. Spot prices going into March were expected to reflect this despite the arrival of Asian imports at the end of February, beginning of March.
Methanol/MTBE
The European methanol spot market price remains on an uptrend while buying in Europe is firming on the back of low spot activity in Q4 2020, leaving room for building methanol inventories in Rotterdam.
The lockdown measures across Europe weighed on methanol demand, although supply constraints including Equinor's plant in Norway remained down and Tomet's facility in Russia was not yet back to full capacity, both of which counterbalanced the demand picture.
Poor blending margins for high octane components and concerns over coronavirus measures drew a bleak picture for MTBE and ETBE demand recovery outlook in European. As gasoline remained weak against naphtha, it became less profitable for gasoline blenders to use naphtha as a blending component, indicating less need for octane boosters such as fuel ethers and aromatics.
Polymers
Tight supply and a rise in upstream feedstock costs was expected to lead to firm PE pricing in February as producers and some traders closed their order books early. In addition, with upstream costs higher in January, producers were hanging on to limited supplies in order to meet February contractual commitments.
The availability of spot PP in Europe remains limited amid strong buying interest in domestic and export markets. Converters will look to keep silos full ahead of February when some anticipate price increases.
In PVC, January domestic price discussions are set to finalize with the market awaiting February monomer settlements. Demand in Europe remains healthy, while Turkish demand looks to be slowing down with prices in the country expected to continue falling due to competitively priced imports and a lack of affordability for buyers. Elsewhere, availability will keep improving but will remain challenging with many customers on supply allocation. Shin-Etsu and Anwil are expected to prepare for early spring maintenance by reducing output and managing stocks.
Increasing spot prices for PET have kept consumers on the sidelines, but market sources expect buying activity to return over the upcoming week amid concerns that spot prices may rise further. Market participants will also continue monitoring the ongoing freight situation with delays at European ports.
Buyers in the polystyrene market are expected to push back against several bullish months for prices, with consumer demand levels said to be unable to support margin increases achieved by producers during the second half of 2020. However, some support for European and Turkish PS producers was heard to come from the COVID-19 vaccine rollout, with the vaccine transported in EPS boxes due to their favorable properties for use in the medical sector.
Recycled
As discussions for February R-PET kick off this week, participants on both sides of the market are expecting price increases as a result of tighter clear flake supply and sharp increases in the virgin resin market. Rising virgin prices have led to some buyers thinking about switching more volumes into the R-PET market, which is now pricing at a discount but which will go some way to tightening supply.
R-HDPE buyers and sellers have appeared unperturbed by rising virgin HDPE blow molding prices. However, as February negotiations begin this week, buyers are concerned that recyclers will use the rising virgin market as an excuse to increase offer levels.
Intermediates
The acrylonitrile market will continue to receive support from strong ABS and acrylic fiber demand, while supply will stay tight as Ineos' Dormagen facility remains under force majeure
In the oxy markets, n-Butanol prices will remain firm as producers struggle to fill the capacity left by BASF's production unit which is still under force majeure. Challenges in sourcing sufficient feedstock propylene will also limit production rates at some plants in Europe.
In the hydros markets, prices have been firming in the opening weeks of 2021, amid higher underlying refined product values and expected supply tightness in Northwest Europe. Market sources pointed to volatile pricing patterns for the week to come, with stable demand from end-users but higher prices from producers keen to reflect feedstock increases.
Follow us on twitter @petrotahlil
END