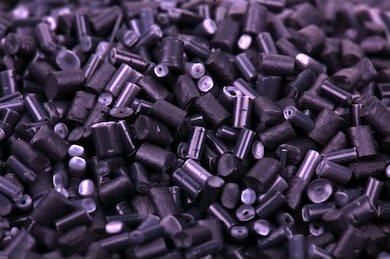 Petrotahlil - The Asian ethylene market is preparing for a challenging year, with 11 ethylene crackers expected to come on line in 2021 — eight in China, two in South Korea and one in southeast Asia. But new derivative capacity may keep merchant ethylene supply balanced.
China is to lead the charge by adding eight ethylene crackers in 2021, with a total ethylene capacity of 7.8mn t/yr. This will raise China's effective ethylene capacity to 39.8mn t/yr by the end of this year, a 23pc increase from 2020.
The expansions come after the start-up of six greenfield ethylene crackers with total ethylene capacity of 6.8mn t/yr in 2020, which took effective ethylene capacity to 32.2mn t/yr by the end of last year, up by 21pc from 2019.
The ethylene market dodged any supply pressures from the rapid expansions last year. Unexpected plant shutdowns in South Korea and Japan, particularly in the fourth quarter, created a supply deficit across the region and drove up ethylene prices towards $1,000/t cfr northeast Asia from $700/t cfr northeast Asia in late August.
Four out of the six steam crackers that started up in 2020 do not trade merchant ethylene, instead keeping supplies balanced by supplying ethylene to their integrated downstream units. Only Liaoning Bora LyondellBasell sells about 8,000 t/month of merchant ethylene, mainly via vessels with a small portion transported by road.
Private-sector firm Wanhua Chemical's 1mn t/yr propane-fed cracker, the latest cracker start-up in China, will be short of about 8,000 t/month of ethylene once its downstream ethylene oxide (EO) unit starts up, likely this month. Its ethylene supply deficit will further increase by another 16,000 t/month from the end of 2021 following the start-up of its 650,000 t/yr styrene monomer (SM) unit.
The eight steam crackers coming on line in 2021 may not be able to supply much merchant ethylene either. Ningbo Huatai Shengfu's 600,000 t/yr gas cracker, which will likely start up in the first quarter, and the Gulei refinery's 1mn t/yr naphtha cracker in Fujian — which may come on line in the third quarter — are expected to each supply around only 9,000-10,000 t/month of ethylene.
Petrochemical producer Zhejiang Satellite's 1.25mn t/yr ethane-feed cracker is likely to be operational in the first quarter of 2021. At capacity, the company will need to buy 16,000 t/month of ethylene to feed its two mega EO/ethylene glycol (EG) plants and 400,000 t/yr high-density-polyethylene (HDPE) unit. But the EG plants are unlikely to run at full loads in an already oversupplied market.
Seeking balance
The remaining five new crackers are aiming to be self-balanced. These include Shandong independent Luqing Petrochemical's 750,000 t/yr heavy residual-fed cracker; state-controlled PetroChina's 800,000 t/yr ethylene plant in Shaanxi province that will use ethane from its Changqing gas field; PetroChina's 600,000 t/yr ethylene plant in Xinjiang that will crack ethane from its Tarim oilfield; and two 1.4mn t/yr mega crackers at private-sector Rongsheng's 800,000 b/d ZPC refinery. The former three crackers, all fully integrated with polyethylene (PE) capacity, are likely to start commercial operations around the third quarter of 2021.
ZPC will theoretically have about 170,000 t/yr of excess ethylene supplies from each of its two new 1.4mn t/yr cracker complexes. The No.2 cracker is likely to start up in the second quarter of 2021 and the No.3 cracker will come on line in the fourth quarter. The company sees ethylene as an intermediate product and does not plan merchant sales, but a leading Chinese trading firm nevertheless expects ZPC to still have 10,000-20,000 t/month of merchant ethylene supplies.
The additional but limited merchant ethylene supplies may not be able to cover incremental demand from new non-integrated downstream units, which is estimated at over 60,000 t/month for 2021.
State-controlled petrochemical firm Qingdao Haiwan started up a 400,000 t/yr vinyl chloride monomer (VCM) plant in early December 2019. Private-sector Sanjiang Chemical will bring on line a 300,000 t/yr VCM unit in February-March 2021. Anhui Jiaxi's 350,000 t/yr SM and Cangzhou Julong's 400,000 t/yr VCM plants are likely to start operations late in the first quarter or in the second quarter of 2021. There are also some capacity expansions at private-sector firm Jiangsu Sailboat's EO, state-controlled producer Sinopec Yangzi's ethylene vinyl acetate (EVA) and China-based Shanghai Chlor-Alkali Chemical's VCM plants.
Import upside
Chinese consumers are therefore requesting more ethylene term supplies for 2021, which may boost China's ethylene imports this year. China imported 1.67mn t of ethylene in January-October 2020 and total ethylene imports likely reached around 2mn t last year, a fall of 20pc from 2.5mn t in 2019.
The ethylene supply length may not be as pronounced as it seems, but there will be pressure on ethylene derivative markets. Downstream MEG capacity is expected to expand by 21pc in 2021 through the new integrated crackers, exceeding 19mn t/yr. The MEG overcapacity will aggravate the supply-demand balance, even after taking into account post-Covid-19 recovery in demand and likely growth of 7-8pc in 2021 compared with demand growth of 2-3pc in 2020. The average operating rate at Chinese MEG plants already declined to 70pc in 2020.
Around 3.5mn t/yr of new SM capacity is expected to come on stream in 2021, a surge of 35pc from current capacity of 10mn t/yr. Downstream operating rates reached highs of around 80pc in recent years on the back of brisk demand from downstream engineering plastics, but sentiment is starting to cool for the new year.
Capacity of PE, the largest ethylene downstream sector, will increase by 22pc to 28mn t/yr in 2021. This is in line with forecasts demand growth of 8-9pc for the year, a slight increase from 7pc in 2020.
Outside of China, South Korea is set to launch two greenfield crackers in 2021, the first for many years. GS Caltex, the second-largest refiner in South Korea after SKGC, is building a mixed-feed cracker with 700,000 t/yr of ethylene and 350,000 t/yr of propylene capacity. The cracker will use LPG, naphtha and refinery off-gases as feedstock. It is expected to start up around May-June 2021 and has an integrated 500,000 t/yr of PE capacity. The company will have a net length of around 200,000 t/yr of ethylene for merchant sales.
Korean petrochemical firm LG Chem's third cracker at Yosu is under construction and will be operational around July-August 2021. The cracker will have 800,000 t/yr of ethylene capacity and 800,000 t/yr of fully integrated PE capacity.
Southeast Asian expansions
Southeast Asia will also add a cracker in 2021, with Thai petrochemical producer PTT Global Chemical (PTTGC) aiming to start up its 500,000 t/yr naphtha cracker at Mab Ta Phut in early January after many delays. The cracker does not have any ethylene downstream units. Some of the new ethylene supply will be fed into PTTGC's existing PE plants and the rest will be sold.
Malaysia's state-owned Petronas expects to resume production at its large 1.29mn t/yr cracker complex at Pengerang — a joint venture with state-controlled Saudi Aramco — around March-April 2021 following an explosion in April 2020. But the impact on ethylene may be limited as the cracker is fully integrated into its MEG and PE production.
Follow us on twitter @petrotahlil
END