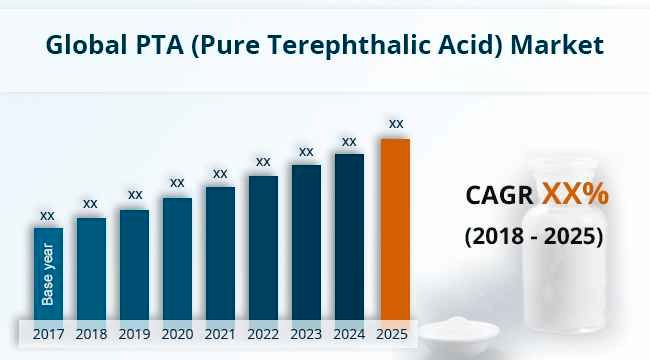 Petrotahlil - Production margins for purified terephthalic acid (PTA) will come under pressure in 2021 because of China's massive capacity expansion. This pressure will be particularly pronounced in the domestic Chinese market.
There are seven new PTA units with a combined capacity of 18mn t/yr coming on stream in China during 2020-21. This wave of expansion will take China's PTA capacity to more than 70mn t/yr, or 34pc higher than at the end of 2019.
PTA production margins in the Chinese domestic market remain firm, despite a capacity expansion of more than 7mn t/yr in 2020. The average production margin during January-November 2020 was 635 yuan/t ($97/t), around Yn135/t higher than breakeven levels, according to Argus price assessments.
Consumers have taken advantage of lower prices and restocked. PTA prices were as low as Yn3,000/t in April when many countries were implementing Covid-19 lockdown measures. They rebounded to Yn3,670/t, the highest price after the Covid-19 outbreak, in early June.
Chinese PTA consumers also had access to cheap financing after interest rates for loans crashed to a multi-year low in the wake of the pandemic.
Merchant sales of PTA within the Chinese domestic market fell as Yisheng started production of a combined 1.1mn t/yr of downstream PET bottle chip capacity at its plants in Hainan and Dalian, which resulted in higher internal consumption and lower volumes being supplied. Xinfengming largely reduced PTA sourcing this year because it had started up its No.1 PTA production line at Pinghu in east China's Zhejiang province in late 2019.
China's PTA inventories have been building for nearly all of 2020 as production rates stayed high, exceeding 3.8mn t by the end of November. This was at least 50pc higher than what most market participants considered normal levels.
The capacity expansions in 2021 will lead to more complexity. Xinfengming is now a net PTA seller after it started production from its 2.2mn t/yr No.2 plant. Fujian Billion, previously a PTA buyer, will also have product that it will need to sell into the merchant market when its 2.4mn t/yr PTA project at Quanzhou in southeast China's Fujian province comes on stream at the end of 2020. Additional new PTA capacity from Shenghong and Yisheng's systems in 2021 will also lead to more merchant supplies, as well as competition.
Margins under pressure
Older PTA producers are likely to be the first to face margin pressures as the newer plants will be more efficient, have lower production costs and use less feedstock. This will translate into Yn100-150/t savings when compared with mid-size PTA units of 1mn-1.2mn t/yr capacity. These cost savings will be even more pronounced compared with older PTA units with a production capacity ranging from 600,000-900,000 t/yr.
Storage issues will be also compounded in 2021 as warehouse space was already tight before the start-up of the new PTA projects. China's Zhengzhou commodity exchange had temporarily expanded its list of approved warehouses to address the tightness in storage space, but this issue will resurface next year as even more production gets brought on stream.
The market will also see the impact of demand lagging behind the expected growth in supplies. China's polyester capacity may also grow by 5.6mn t/yr, or 9pc year-on-year, in 2021. This is twice as slow as PTA capacity growth at 18pc.
Market participants may face difficulty with polyester sales during the first and second quarters of 2021. Prevailing PET bottle chip and PET fiber prices were at multi-year lows in 2020 at Yn4,800/t and Yn4,700/t respectively, which prompted beverage companies, as well as downstream weavers and fabric producers, to advance purchases for first- and second-quarter requirements. This means that demand for the first half of 2021 may have already been fulfilled and producers may face another round of inventories building up.
The massive expansion in PTA capacity, limited warehouse space and the lag in demand growth will lead to rationalisation. Older and non-integrated PTA units face the biggest challenge as production margins will gradually fall to balance out demand and supplies.
China PTA expansions 2020-21
('000 t/yr)
Unit
Location
Capacity
Start-up
Hengli No.4
Dalian, Liaoning
2,500
End-2019
Hengli No.5
Dalian, Liaoning
2,500
June 2020
Xinfengming No.2
Pinghu, Zhejiang
2,200
November 2020
Fujian Billion
Quanzhou, Fujian
2,400
December 2020
Shenghong No.2
Lianyungang, Jiangsu
2,400
Feburary 2021
Yisheng Ningbo No.5
Ningbo, Zhejiang
3,000
March 2021
Yisheng Ningbo No.6
Ningbo, Zhejiang
3,000
June 2021
Follow us on twitter @petrotahlil
END