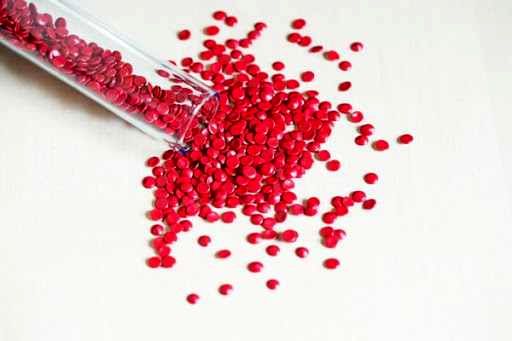 HIGHLIGHTS
New startups and ramp-ups to increase production capacity
COVID-19 concerns remain as the market moves into 2021
Petrotahlil — Asia, the US and Europe, three key global regions for polypropylene face distinct challenges in 2021 with the fear of fresh COVID-19 shutdowns looming, potentially threatening the seasonal uptick in Q1 re-stocking.
Issues with the shipping sector, a wave of production ramp-ups and support for the success and implementation of a vaccine are being watched closely by market participants.
Ample supply amid new startups in Asia
Asian polypropylene market participants have a bearish view and expect PP supply to be long in the first half of 2021 amid new startups, although some believe demand and economic recovery could lend a price floor.
A total of 5.95 million mt/year new PP capacities, mainly from China, are expected to be brought online in Asia and Middle East from end-2020 to H1 2021, including the restart of a 900,000 mt/year line from Malaysia.
This does not include the three Chinese PP plants started in Q3 2020 -- totaling 1.55 million mt/year -- which are in the progress of stabilizing and ramping up.
Nevertheless, some sources said the supply expansion impact on Asian PP markets in H1 2021 would depend on the actual progress of these projects.
However, the supply tightness seen in Southeast Asia and India in November should lessen in 2021, sources said.
Asian PP demand hinges on how the pandemic evolves, the potential success of a vaccine and economic recovery.
S&P Global Platts Analytics project Asia PP demand to rebound a healthy 6% growth in 2021 after dipping in 2020, as vaccines and other health measures deployed to combat the pandemic start to be felt.
The automotive sector is expected to improve in some regions, even if a vaccine is delayed, as people are expected to prefer personal vehicles rather than public transport in the wake of the pandemic.
Separately, limited container availability and high freight costs may support Asian PP in early-2021.
US enters 2021 with unresolved issues
In the US, PP resins for domestic and export use face supply uncertainty heading into 2021 after a tumultuous 2020 tightened resin availability. The second half of 2020 saw two hurricanes make landfall in the US Gulf Coast affecting PP operations in Louisiana.
Meanwhile, continued strong demand absorbed new plant production from Braskem America's new 450,000 mt/year nameplate capacity Delta PP plant in La Porte, Texas which came online on Sept. 10, sources said.
Domestic demand, driven by the medical and hygiene sectors, has kept fiber and injection grades tight throughout 2020 and this is expected to continue in early 2021.
Still export market players have dismissed higher-priced US pellets and looked globally for supply to meet customer demand.
While pricing has been firm for most of H2 2020, with spot pricing catching up to contract levels, it has been considered "unworkable" from the US to traditional import regions including Latin America.
The higher price levels coupled with a strong US dollar have had market participants looking regionally and even globally for resin. Spot polypropylene homopolymer export pricing rose 78% or $573 from the 2020 low of $739/mt FAS Houston basis May 15 to Dec. 15, according to S&P Global Platts data.
Additionally, a container shortage, congested US ports and a hike in freight to the Americas will present a challenge for market players.
Europe looks to more sustained recovery
The second wave of the coronavirus pandemic will likely continue to impact European PP demand in early 2021, although participants anticipate demand improving as countries end restrictions.
Levels of European PP consumption in 2021 will depend largely on the success of vaccination programs. Demand is generally expected to improve throughout H1, supported by strong demand for hygiene and medical applications while converters see demand from food packaging segments remaining steady.
The automotive industry experienced a stronger than expected recovery during the latter half of 2020 on the back of pent-up demand. Consumption of PP grades going into automotive and construction applications should improve in 2021, but deepening impacts of economic recessions across Europe remain a threat to car sales and the development of new construction projects, which may limit the extent of the recovery.
The availability of some PP grades tightened in the final months of 2020, as sellers looked to supply export markets rather than European spot markets given the more attractive netbacks on offer. Some planned turnarounds, delayed from earlier in the year, were pushed to Q4 2020, also trimming supply in the market.
Participants expect shipments of PP to continue flowing to export destinations in early 2021, which could keep spot availability limited. This has motivated some European buyers to consider increasing their contractual exposure for 2021.
Follow us on twitter @petrotahlil
END