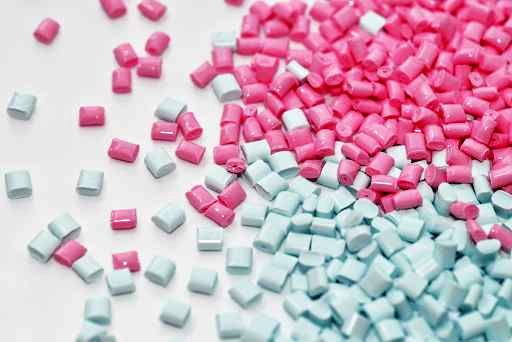 Petrotahlil — Market participants continued to eye startups of new petrochemical plants planned in the coming months in a bid to assess the market's supply condition for the near-term.
Meanwhile, Asian polymers market would continue to be hit by high container freight rates as well as tight supplies, while demand started to slow down due to year-end holiday lull.
PARAXYLENE
**Asian paraxylene demand would likely increase as an additional 7.9 million mt/year of purified terephthalic acid capacities are expected in the near-term.
**But market length remains and there are concerns that the uptick might be temporary as more PX supply is also expected in 2021. Sources also noted concerns around the impact of further PTA supply in an already oversupplied market leading to expectations of increases in China's PTA inventory and potential squeeze in its production margin.
**Chinese downstream demand is expected to slow down in the near term as polyester and textile plants have shut or planned to shut production due to energy control amid electricity supply shortage in some Chinese provinces, including Zhejiang.
TOLUENE
**Fundamentals appeared to be balanced as expectations over the possibility of more materials available in China in the coming quarter were offset by stable appetite witnessed in South Korea.
**FOB Korea toluene was assessed at $486.5/mt on Dec. 18 and was the strongest level after $552.50/mt recorded on March 6.
METHANOL
**Asian methanol prices will likely maintain their upward momentum on the back of tight global methanol supply, planned and unscheduled plant shutdowns.
**Asian methanol prices surged $20-$36/mt in the week ended Dec. 18 to around $350-$360/mt, but still lag behind Europe and the US, which have risen above $400/mt from supply disruptions.
**Given the limited availability of spot cargoes, Asian prices are expected to trend higher as Middle East producers place more spot volume in
Europe, where the netback is more attractive compared with Asia.
PROPYLENE
**The China propylene market is likely to trend down given the growing availability of January-arriving spot cargoes. Chinese buyers were watching whether Fujian Meide Petrochemical's 660,000 mt/year PDH plant is due to start soon.
MEG
**Asian monoethylene glycol prices are likely to stay at high levels, increasing to their highest on Dec. 18 since March on limited supply.
**China's MEG stocks fell below the 1 million mt mark for the first time since February, at 976,000 mt, down by around 20,000-30,000 mt from a week ago, according to market sources.
POLYETHYLENE
** Asia's low density polyethylene markers were stable to weak due to soft demand on the back of the year-end lull. Although prices had fallen in Southeast Asia, they remained at five-year highs, according to Platts data.
**There was lower US supply and no cargoes were headed to Asia due to high ocean container freight.
**The issue of container shortages and high freight rates, which has been impacting polymer markets, is also expected to persist till early-February 2021, according to market players.
POLYPROPYLENE
**India's polypropylene demand is likely to remain high due to limited availabilities, notably in Southeast Asia.
**Northeast and Southeast Asian PP customers will continue to show stiff resistance to high PP prices amid squeezed profit margin and expected slowing demand.
PTA
**Market sentiment remains weak for Chinese PTA with the total stocks hovering around record highs at around 4 million mt, while demand is expected to slow down in the short term amid electricity supply control is some Chinese provinces, sources said.
**On the contrary, Indian PTA supply continues to be tight, while offers from overseas suppliers are likely to be limited as most are sold for December and January shipments.
OXO-ALCOHOL
**China 2-ethyl hexanol import prices stayed poised to move higher after the government in Shandong province ordered curbs on production and transportation of 2-EH in a bid to combat air pollution, which will continue to push up local China price.
**CFR China 2-EH was assessed $170/mt higher week on week at $1,375/mt Dec. 17, the highest since it reached $1,375/mt on Oct. 16, 2014.
ACRYLONITRILE
**The acrylonitrile market would likely remain tight, which would sustain the current spot price levels in the coming weeks.
**The Asian acrylonitrile market hit a near 18-month high at $1,730/mt Dec. 15, as major planned turnarounds lend support for a firmer market.
Follow us on twitter @petrotahlil
END