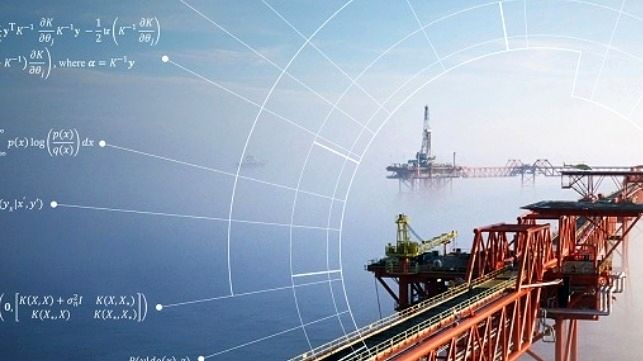 US POLYMERS: US polyethylene spot export prices are expected to increase week starting Dec. 14 as the market continues to face tight supply and high demand in China and Latin American markets.
Sources expect there will be limited availability for the PE spot export market as foreign market participants compete for product. PE is severely limited and expected to remain high, one source said.
In domestic markets, contracts were unchanged on the week after a rollover assessment Dec. 2 for a second month in a row, based on strong demand and as producers try to hold on to their margins, sources said.
Meanwhile, in US polypropylene, the market is expected to remain extremely tight as market participants see no export availability for the grade. One source said they don't think relief will arise until 2Q 2021 at the earliest and said they're forced to limit sales as a result. Very few PP export offers are available and the underlying strength and firmness of propylene feedstock has resulted in prices being heard at a range from mid 50s to high 60s, sources said. Domestic PP pricing contracts were stable on the week.
US OLEFINS: US spot polymer-grade propylene is expected to continue at a 26-month high amid Enterprise's propane dehydrogenation unit outage. Spot ethylene is expected to continue stable to higher this week amid increased downstream polyethylene demand.
US VINYLS: US export polyvinyl chloride prices could rise this week as demand remains strong amid tight global supply. Export prices reached $1,300/mt FAS Houston on Dec. 2, an all-time high since S&P Global Platts began assessing the market in 1983, but sources said prices were expected to reach greater heights as the market looked toward January and February shipments amid domestic demand that has remained strong despite the onset of winter weather.
Supply in Europe, Asia and Latin America was also seen tight. Upstream, US chlor-alkali rates were seen remaining reduced in the mid-70% range amid weak caustic soda demand, which contributed to tight downstream PVC supply.
US AROMATICS: Market participants have said they expect additional benzene export cargoes to be fixed during the week of Dec. 14, in addition to the 15,000-20,000 mt benzene heard fixed in the prior two weeks. Such activity would continue to support spot prices, which were last assessed at 251 cents/gal DDP USG for December on Dec. 11. The exports will pull prompt barrels from already-tight supply environment for physical benzene.
Downstream, styrene prices will depend on the ongoing impacts from an unexpected outage at Ineos Styrolution's plant in Bayport, Texas, which led to a surge of prompt demand in a tight market. Prices were last seen at $970/mt FOB USG for December and $890/mt FOB USG for January. Traders said they expect forward-month styrene prices to adjust to arbitrage-friendly levels – most likely downward – after demand related to the Bayport outage dries up.
Toluene prices are expected to see gains during the week of Dec. 14 if demand from the chemical sector continues at its elevated pace and RBOB gasoline futures post higher values.
Positive sentiment in energy markets due to the rollout of the first commercially available COVID-19 vaccine could support RBOB in coming days. Supply remains tight for both grades of toluene, with prompt NGT last assessed at 185 cents/gal FOB USG, a nine-month high point.
Additional gains in benzene prices during the previous week extended the toluene-benzene spread to more than 65 cents, an encouraging sign for TDP and STDP demand. Mixed xylenes prices are expected to reflect the generally positive sentiment around toluene amid recent low demand from the chemical sector and low liquidity.
US METHANOL & MTBE: US methanol prices are expected to be stable to stronger on the week, with robust demand continued to be heard in the market. At the same time, regional supply continues to be heard talked as tight, helping to boost domestic values. US spot MTBE prices are expected to be stable to stronger on the week, with healthy export demand heard to Mexico and Latin America and regional supply continued to be talked as limited.
LATIN AMERICAN POLYMERS: Latin polymers are expected to see higher prices in the imports markets of Brazil and the West Coast of South America driven by the US for polyethylene and Middle East and Asia for polypropylene. The foreign exchange rate started the week slightly unfavorable to the Brazilian Real at 5.11/$1 on Dec. 12. Domestic prices are expected to be flat for December as the pricing policy from the local producer.
Polypropylene prices are expected to be higher on week, following hikes coming from Asia and Middle East - Brazil and the West Coast of South America imports mostly come from Asia and Middle-East if compared to the US. In the WCSA, spot import polyethylene prices are also expected to continue highly attached to the US movements on the week, therefore mostly higher on the week.
The PVC market in Latin America is expecting to continue seeing much higher prices in the market as reflection of higher European and Asian values, linked to imports into Brazil, while US prices, most attached to the WCSA, is also higher on week. Freight rates from China to the Latin American region has increased significantly. Product is still unavailable in most of the markets.
In Mercosur, market players reported new spot pricing list last week for December bookings, while stability is expected for the remaining of the year. In Argentina, prices are expected be unchanged for December, with a rollover police. Some players believe in a possible reduction by the local producer.
Follow us on twitter @petrotahlil
END