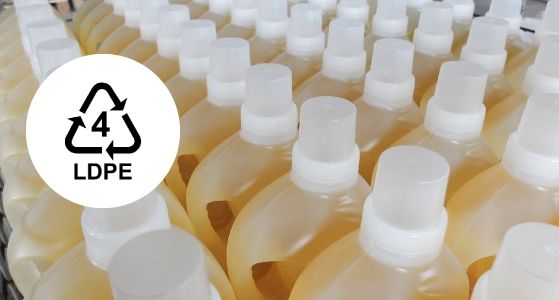 Petrotahlil - LDPE fundamentals in Europe are being strongly supported by reductions in domestic production and good domestic and export demand as Europe remains on the lower end of the global pricing spectrum.
Upside price pressure built throughout November, with LDPE contract prices mostly rolling over early in the month but rising by up to €30/t ($36.48/t) in later settlements. In December, producers will target further increases over and above the €20/t increase in the monthly contract price of feedstock ethylene. Price ideas for buyers wanting additional volumes over and above agreed contracts are even firmer, with some producers indicating surcharges of €50/t. As ever there is a range of pricing in the market. Some producers indicate some customers may have seen increases of up to €190/t over the fourth quarter. This may reflect exceptions where buyers were previously at an unusually low end of the market, yet it does highlight the shift that has taken place in the market.
Spot price indications on LDPE have been few in Europe amid the extreme tightness in supplies. The deadline for the end of the Brexit transition period at the end of the year, as well as recent production issues, is putting an additional premium in the UK market. Material already present in UK warehouses was heard to be offered at around £1,000/t ddp (€1,110/t). Suppliers from the Amsterdam-Rotterdam-Antwerp hub are faced with higher than normal freight costs and longer lead times in shipping to the UK.
LDPE supplies have been very tight for most of the fourth quarter, with very little material available in the spot market. The shutdown of two crackers in Scandinavia, one since April, has had an impact on a combined 500,000 t/yr of LDPE capacity. Force majeures were also declared in November at a 400,000 t/yr plant in Wilton, UK after a delayed return from planned maintenance, and a 360,000 t/yr plant in Germany.
With hurricane-related outages in the US Gulf disrupting the supply chain from that region, demand has been strong for imports into Latin America. This led to exporters in the Middle East and elsewhere focusing on supplying Latin America, at the expense of exports to Europe. At the same time export demand to east Asia is very strong and Europe is a net exporter of LDPE.
Production levels in the UK and Germany are returning to normal, while one cracker in Scandinavia has restarted and the other aims to do so before the end of the year. Supply has also been helped by another producer in France swinging its plant towards increased LDPE production at the expense of ethyl vinyl acetate output. But stocks remain very low and a new force majeure has been declared this week on supplies of LDPE from a 110,000 t/yr plant in France. Further details about the force majeure were not known, albeit the situation was expected to last for a few weeks at least.
Buyers may argue that the LDPE balance should continue to ease. Wide differentials to alternative grades and polymers could support some substitution, although this will have a limit that may already have been reached. With European spot and contract prices remaining below most other regions, producers retain the confidence to push for further price increases in the short term.
Follow us on twitter @petrotahlil
END