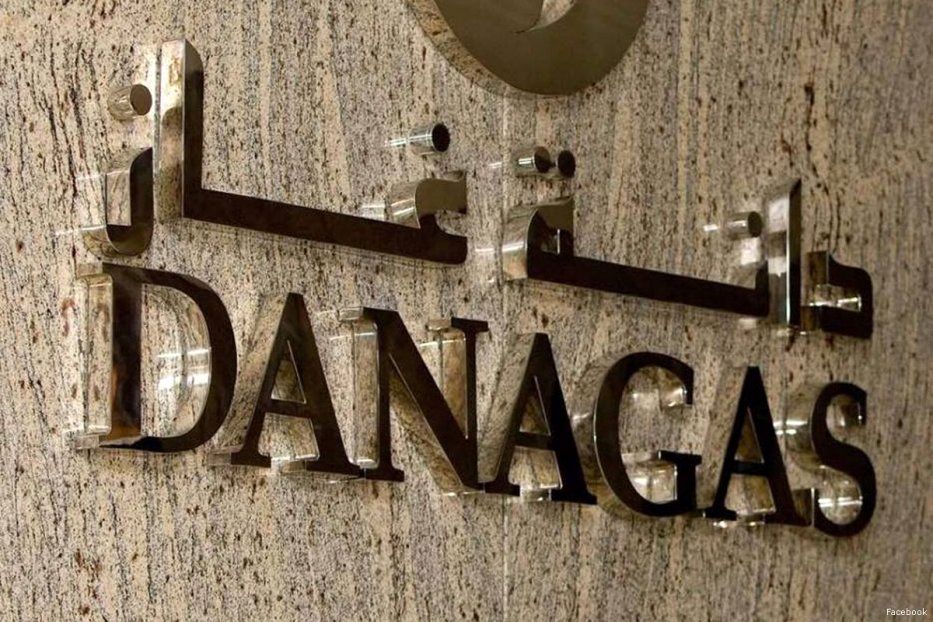 HIGHLIGHTS
Kurdish region's Khor Mor expansion project likely in Q1 2023
Second phase probably will take place in Q4 2025
Dana Gas looking for partners in Egyptian offshore block
Petrotahlil — Dana Gas, the UAE energy producer with operations in Iraq's Kurdish region, expects work on a key gas expansion project in the semi-autonomous area to be delayed by up to a year due to COVID-19, its CEO said Nov. 12.
The first phase of expansion of Khor Mor gas production -- by 250 MMcf/d to 650 MMcf/d and which was slated for the first of quarter of 2022 -- will now most likely occur by the fourth quarter of 2022 or first quarter of 2023, Patrick Allman-Ward said on an earnings conference call.
"We are looking at mitigating activities so that will allow us to fast track the construction of the [Khor Mor expansion] plant," Allman-Ward said.
The second phase of expansion -- to 900 MMcf/d from 650 MMcf/d -- will most likely occur in the fourth quarter of 2025, but Dana Gas needs to sign a sale agreement for that phase, he said.
Abu Dhabi-listed Dana Gas has a 35% stake in the Pearl Consortium, which mainly produces gas and associated liquids from the Khor Mor and Chemchemal fields in the Kurdish region alongside UAE's Crescent Petroleum, Austria's OMV, Hungary's MOL and Germany's RWE.
Q3 Kurdish output
Dana Gas's Q3 production from the Kurdish region climbed 6% year on year after completing a project that added more gas.
"The KRI (Kurdistan Region of Iraq) operations have continued without interruption and remain fully functioning with stringent health and safety protocols in place," it said. Q3 output was 32,400 boe/d after the successful completion of the plant bypass project, which added about 30 MMcf/d of additional gas.
Nine-month production in the region was steady at 31,900 boe/d, it said.
The Kurdistan Regional Government has made regular payments to Dana Gas from March to September, but has yet to pay the company its dues for December 2019 to February 2020.
Allman-Ward said KRG's arrears were "an issue of concern," but he did not expect the authority to delay future payments given the regular settlement of dues during the March-September period.
"We think oil prices will be substantially higher on average in 2021 than overall on average in 2020, and that should help relieve some of the economic stress on both the federal government and on the Kurdistan Regional Government," he said.
Total output
Dana Gas's nine-month production, including its operations in Egypt, fell 6% year on year to 63,000 boe/d due to lower production from 'natural field declines' in the North African country.
The company agreed in October to sell the majority of its Egyptian assets to private exploration and production operator IPR Wastani Petroleum for up to $236 million in a bid to focus on its Kurdish operations.
Dana Gas, which started talks to divest the assets in the second quarter of 2019, is selling its 100% working interests in the El Manzala, West El Manzala, West El Qantara and North El Salhiya onshore concessions and associated development leases. It is retaining its interests in onshore and offshore exploration concessions, the El Matariya (Block 3) and North El Arish (Block 6).
Dana Gas wants to bring on partners to help develop North El Arish (Block 6), which holds more than 20 Tcf of potential gas resources, Allman-Ward said on the conference call.
Dana is looking for partners with deep pockets, because it "is clearly an expensive development to take place at the time when the market is under pressure", Allman-Ward said.
The drilling of the first exploration well from Block 6 is likely to take place in 2022 or 2023, he said.
Follow us on twitter @petrotahlil
PLATTS
END