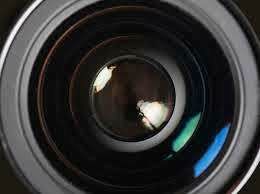 Petrotahlil — Asian petrochemical markets were mostly strengthening led by strong China futures market, amid bullish outlook that demand will recover to normal levels in the domestic market due to better control on coronavirus pandemic.
ETHYLENE
Asian ethylene market is likely to trend downward on the back of recovering supply, with 30,000-35,000 mt of deepsea cargoes expected to arrive in Asia by end of November to December.
With expectations of a key South Korean producer restarting its cracker in H2 November, market participants expect that South Korea producers may resume exports in the spot market, leading to a further bearish view on spot prices.
PROPLYENE
The propylene CFR China marker hit a near one-year high on Oct. 16 of $920/mt.
South Korea's Lotte Chemical is planning to postpone the restart of its fire-hit, naphtha-fed steam cracker in Daesan to the end of November from Nov. 10, and this is likely to reduce the propylene supply to China and push up CFR China price.
BUTADIENE
Butadiene import spot prices gained ground after sharp spikes to Chinese domestic prices on reduced import supply availability.
Hikes to downstream ABS prices in the week ended Oct. 17 bolstered sentiment in the China market.
Widened gap between buying and selling prices is likely to hamper trade activity as margins of downstream styrene-butadiene rubber remain under pressure
POLYETHYLENE
Supply tightness amid high demand driven by festive season buying took the CFR India marker for film-grade high density polyethylene to a 15-month high of $990/mt Oct. 14.
The tightness in supply on the back of production issues at an Iran-based low density polyethylene supplying company led to rise in LDPE prices in China and Vietnam. The Iran LDPE production issue is likely to cause massive delays in shipments, according to sources.
This has come at a time when LDPE supply was already limited globally with few new capacity expansions. As a result, the bullish run in the LDPE market is likely to continue in the near-term.
POLYPROPYLENE
After polypropylene surging $40/mt on week to be assessed at $990/mt CFR Far East Asia on Oct. 16, some customers have shown resistance to any further price increment, leading to a more cautious market sentiment with wait-and-see approach.
Some Southeast Asian customers are expecting more offers from Middle East producers in the week starting on Oct. 19.
Asian trade participants are closely monitoring the status on new startups, with one more new 500,000 mt/year Chinese PP plant expected to be brought online in end-October, sources said.
METHANOL
Chinese methanol prices are expected to trade higher in the week of Oct. 19. Since returning from their national holidays, Chinese methanol futures on the Zhengzhou Commodity Exchange have closed around Yuan 80/mt higher on strong Chinese economic data as shoppers returned to malls and domestic travel picked up. The uncertain operational status of two methanol plants of a major Southeast Asian producer and a plant outage in Iran will likely support upward momentum in Chinese methanol price during the week, trade sources said. CFR China methanol was assessed at $208/mt Oct. 16, up $1/mt day on day and $5/mt higher week on week.
ISOMER-MX
With the spread between paraxylene and mixed xylenes widening to above $100/mt in the week ended Oct. 17, spot demand from paraxylene producers could improve going forward, but market participants are also worried that the wider spread may not last for long, as it has proven to be volatile over the past few months.
Demand in China, especially from the gasoline sector, looks set to remain sluggish as winter season approaches, and the East China inventory level remains high for this time of the year, around 140,000 mt in the previous week, compared to around 28,000 mt a year ago.
TOLUENE
Bearish sentiments underpinned by tepid buying interest would continue to place the Asian toluene market under watch among participants . The FOB Korea marker slipped below $400/mt mark, at $395.5/mt on Oct. 16, despite emergence of some pockets of demand.
Mild supply tightness due to planned turnarounds at a couple of key Asian toluene producers supported prices in South East Asia and South Asia. Among these regions, major consuming nations such as India proved an outlier, and posted healthy demand amid low local inventory levels.
South Korea's Lotte Chemical is planning to postpone the restart of its fire-hit naphtha-fed steam cracker in Daesan to the end of November, from a previous target of Nov. 10, S&P Global Platts reported Oct. 16, adding to underlying supply concerns for the market.
STYRENE
With bullish sentiment boosted by the upsurge in China's styrene futures and inventory drawdown, Asian styrene will continue to receive strong support during the week starting Oct. 18 on tight supply and strong demand. A narrower time spread between prompt and forward cargoes is expected while the contango structure is also likely to flip into backwardation.
PTA
Market sentiment for Asian purified terephthalic acid is likely to remain bullish in the week starting on Oct. 19, due to the strong demand along the whole polyester chain from downstream Chinese textile sector, as well as active PTA inquiries from Indian customers.
Nevertheless, the physical spot discussions for PTA CFR China is expected to stay quiet due to wide bid/offer gap.
Indian PTA buyers continue seeking cargoes from Northeast Asian PTA producers, despite rising freight cost.
RECYCLED PET
Southeast Asian market participants generally feel the market lacking direction for recycled polyethylene terephthalate, while recycled PET flakes prices stayed rangbound since August.
Recycled PET producers are actively seeking exports opportunities due to the more attractive prices compared with domestic sales, even though export demand seems weak as well.
Competitive virgin PET and polyester prices continue weighing on recycled market, squeezing the profit margin of Asian recycled PET manufacturers.
ACRYLONITRILE
The acrylonitrile prices in Far East Asia is likely to receive to receive firmer support amid ongoing tight spot supply and stronger replenishing needs.
Three major producers in Asia will have planned turnaround starting from October to December. Major producer in Taiwan, CPDC is planning to shut down their 240,000 mt a year acrylonitrile plant in Kaohsiung on Oct. 20 for a month of planned turnaround, followed by China's Secco in November and South Korea's Taekwang on Dec. 1
Follow us on twitter @petrotahlil
Source : ©PLATTS
END