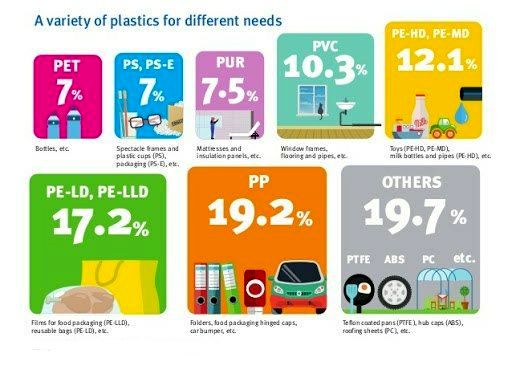 Petrotahlil — Activity in Asia's petrochemical markets may slow following the sharp decline in international crude oil markers on Oct. 2 on the back of announcements that US President Donald Trump had tested positive for COVID-19. Additionally, with China celebrating its week-long National Day holidays until Oct. 8, trade discussions are likely to be limited in some regions during the week.
PROPYLENE
The propylene market in Asia is likely to remain steady in the absence of Chinese buyers, who will only return to the market on Thursday after the week-long National Day holidays. Spot supply from South Korea is slated to remain tight amid the planned shutdown of South Korean YNCC's No. 2 naphtha-fed steam cracker on Oct. 20 for 60 days of maintenance.
POLYPROPYLENE
Asian polypropylene market participants are adopting a wait-and-see approach with Chinese buyers away for the golden week holidays and volatile upstream crude markets.
POLYETHYLENE
The outlook for polyethylene is mixed as a total of around 2 million-3 million mt/year of new capacity is expected to be brought online in China, while demand recovery remains a top concern. Market sources expect further changes in PE demand -- demand from sectors like transport, construction, industrial and leisure spending is likely to be negatively impacted, while demand from the healthcare, food, home and personal care segments is likely to be stronger. Demand growth is stagnant, but market sources hope it will resume by the end of the year.
MONOETHYLENE GLYCOL
Asia's monoethylene glycol prices would most likely be stable this week as markets in China are closed for the golden week holidays. Inventories in China were reportedly high at more than 1.3 million mt.
ACRYLONITRILE
Far East Asia acrylonitrile prices are likely to be further support this week as buyers across Asia are facing increasingly tighter spot supply. Major Taiwanese producer, CPDC, is planning to shut its 240,000 mt a year acrylonitrile plant in Kaohsiung on Oct. 20 for a month of planned maintenance. China's strong ABS demand will continue to lift the acrylonitrile market.
PARAXYLENE
Supply-demand fundamentals in the Asian paraxylene market are largely stable, with limited uptick in the short term, continuing to weigh on sentiment and outlook.
Prices are expected to track upstream oil markets closely after last week's slump, which pressured aromatics, including paraxylene.
PURIFIED TEREPHTHALIC ACID
Asian purified terephthalic acid spot discussions are expected to remain limited with Chinese trade participants away from the market until Oct.8.
Indian PTA buyers are expected to continue seeking PTA cargoes from Northeast Asian sellers for stock replenishment amid tight domestic supply.
SOLVENT MIXED XYLENES
Market sentiment is firm, led by the return of India's manufacturing activity and the start of the agriculture season, providing price support to both FOB Korea and CFR India basis solvent mixed xylenes cargoes. The outlook this week boils down to whether these prices can remain supported against the backdrop of a basket of weakened aromatics prices in Asia due to the rout on upstream oil market.
STYRENE
Asian styrene prices is likely to be rangebound this week, tracking upstream crude oil and benzene values amid the week-long holiday in China. Last week, there was a drawdown in inventories at the ports and this is likely to fall further with fewer arrivals and high downstream consumption. An Indian buyer has begun discussions on term contracts for next year, discussions in other parts of Asia remain muted and are expected to start in late October.
Follow us on twitter @petrotahlil
Source : Platts
END