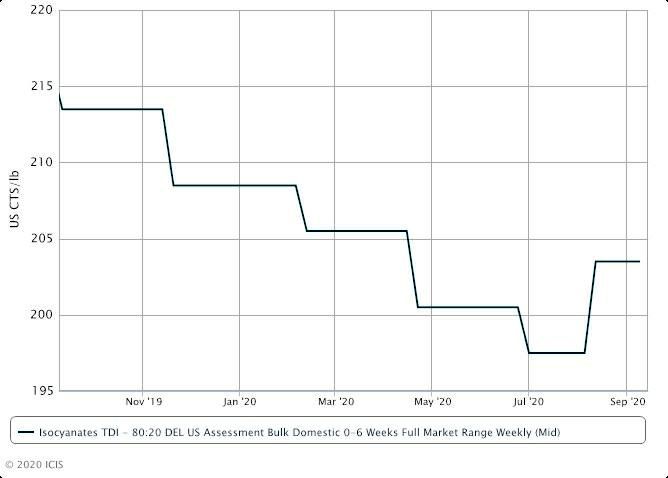 Petrotahlil - BASF lifted the force majeure from its toluene diisocyanate (TDI) plant effective as of 24 August, according to a company spokesperson.
The force majeure was declared in July.
The plant has a capacity of 160,000 tonnes/year, according to the ICIS Supply and Demand Database.
TDI is mainly used for the production of polyurethane (PU) flexible foams used in upholstery, mattresses and automotive seats.
Major US TDI producers include BASF and Covestro.
Follow us on twitter @petrotahlil
Source : ICIS
END