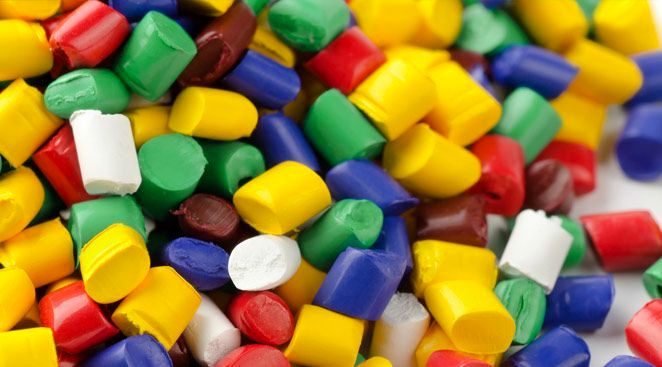 Petrotahlil - Asian petrochemicals demand in the olefins and derivatives sector is likely to see increased support as a result of tighter supply from Hurricane Laura's disruption to the US production. Weaknesses in the polyester chain remain a concern, particularly for paraxylenes, as the downstream textile industry remained weighed down by high inventory levels within the value chain.
Ethylene:
Asian ethylene supply is expected to remain tight in the week started Sept. 6 due to a closed US-Asia arbitrage window and diminished spot export offers from South Korea as formula floating basis transactions are currently preferred by sellers amid a bullish sentiment.
Demand for ethylene, meanwhile, is likely to remain healthy as downstream polymer run rates remained high.
Polyethylene:
Asian PE is set to receive support from a recent uptick in China futures prices and expectations of higher demand, in view of a traditional manufacturing peak season in September.
Global supply is likely to stay snug on expectations of supply losses for weeks ahead as a result of Hurricane Laura.
Vinyl chloride monomer:
Asian VCM is likely to be supported from expectations of firmer downstream polyvinyl chloride offers in the week amid a major disruption to US PVC production.
Propylene:
Asian propylene is poised to receive firmer support in the week started Sept. 6 as buyers were heard to be tussling for October arriving cargoes, which are reportedly tighter. Spot offers from South Korean sellers were sparse as they remained on the sidelines, waiting on a buy tender from Lotte to cover its shortfall from a previous outage.
Stronger performance of downstream polypropylene in the China futures market could also lead to bullish sentiments for propylene feedstock.
Polypropylene:
Trade participants, especially buyers, have turned increasingly cautious from early September after end-August's price surge in the Chinese polypropylene market.
Two new PP producers -- Bora LyondellBasell and Zhongke Refinery & Petrochemical -- started selling on-spec PP materials in the open market with limited quantity, sources said.
Asian PP manufacturers remained firm on offers amid the bullish sentiment and rising demand from Latin America because of Hurricane Laura's disruption to the US production.
Paraxylenes:
Fundamentals in the Asian paraxylenes market remain weak as it continues to grapple with a supply overhang. It is unclear if the firm support in the week ended Sept. 5 would be sustainable in the new week, said industry sources.
While downstream demand has improved compared with previous months, it remains incomparable to past seasonal demand, said a trader.
Further, the improvement remains insufficient to lift the persistently weak sentiment as inventories in the polyester chain remained high, said sources.
Purified terephthalic acid:
Asian PTA is seen lacking a price direction on mixed fundamentals. Market sentiment generally was bearish for PTA amid high stock levels, even though there are signs of improvement from downstream textile sectors in China and India.
Asian PTA prices remained largely rangebound on Sept. 7 morning, similar to the S&P Global Platts assessment of $447/mt CFR China and Yuan 3,530/mt ex-works, published on Sept. 4.
Monoethylene glycol:
Asian sources are monitoring the impact of shipments to the region from the shutdown of Lotte Chemical's 700,000 mt/year MEG plant, Indorama's 1 million mt/year EO/MEG plant, and other logistics issues caused by Hurricane Laura in the US Gulf Coast.
South Korea's Lotte Chemical plans to restart its No. 3 160,000 mt/year MEG plant in Yeosu in end September, while its No. 1 and No. 2 plants at the site, each with 120,000 mt/year capacity, are running at 90%-100% capacity, a company source said. The No. 3 plant was halted for maintenance in end May.
Acrylonitrile:
The Asian acrylonitrile market is expected to extend its momentum in the short run due to an unexpected plant shutdown.
South Korea's Taekwang Industrial's 290,000 mt/year acrylonitrile plant at Ulsan was running at low rates after it was shut unexpectedly on Aug. 28 because of a power issue. The unit is expected to recover to near-full capacity early in the week started Sept. 6.
Strong downstream margins are also supporting the acrylonitrile market. Downstream ABS production margins rose $3.15/mt on the week to a record high at $594.45/mt on Sept. 2, according to Platts data.
Follow us on twitter @petrotahlil
Source : Platts
END