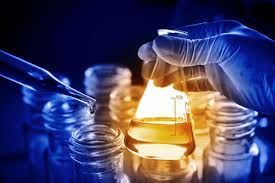 Petrotahlil --Asia's naphtha prices yielded to falls in global crude oil futures, even as market fundamentals are being cushioned by steady spot demand for October.
On Monday morning, open-specification naphtha prices for second-half October delivery averaged at around $391.00/tonne CFR (cost and freight) Japan, tumbling by $23/tonne from 4 September.
The decline sent prices to their lowest since early August, when spot naphtha prices stood at $388.75/tonne CFR Japan, ICIS data shows.
ICE Brent November crude oil futures were down 43 cents at $42.23/bbl at noon, as Saudi Arabia made steep monthly price cuts on its oil supply to Asia.
The downward pressure on naphtha prices was in part countered by sustained spot buying in parts of northeast Asia, particularly for October arrival.
This has helped to keep naphtha's market structure in backwardation, which typically reflects firm fundamentals, where prompt-month prices are stronger than forward months.
The market moved to positive territory in the preceding week, buoyed by a healthy bout of buying.
Taiwan's Formosa Petrochemical (FPCC), a key importer, purchased around 100,000 tonnes of open-specification naphtha for first-half October arrival.
FPCCC's purchase came ahead of maintenance at its No 3 cracker which is scheduled to be completed around end-September.
Further, market expectations of potentially reduced west-east deep-sea cargo flows could rein in supply in the near term.
Several oil facilities in the US are still off line due to power outages in the aftermath of Hurricane Laura. In consequence, there might be clean product flows possibly being diverted from Europe that could otherwise have been meant for Asia.
Margins for naphtha in Asia remain generally healthy, as are downstream margins for olefins, offering buying incentive for end-users in the region, according to ICIS data.
Malaysia-listed Lotte Chemical Titan bought one to two medium-range size cargoes of naphtha at a low single-digit premium to spot CFR Japan quotes for second-half October delivery to Pasir Gudang.
Follow us on twitter @petrotahlil
Source : ICIS
END