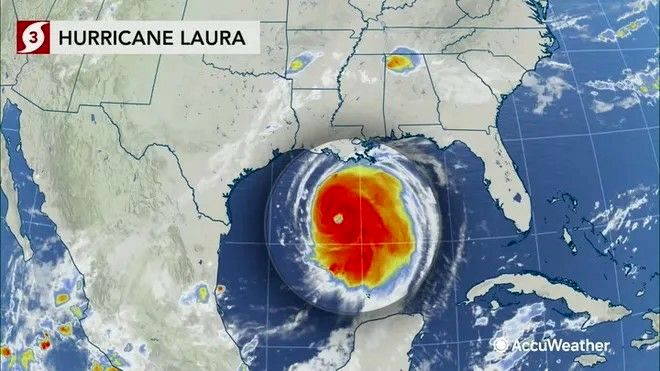 Petrotahlil - Petrochemical plants in Louisiana and southeast Texas are resuming operations and checking for damage today following Hurricane Laura's landfall, with no major damage to facilities reported as of this morning.
Motiva Chemical's 635,000 t/yr flexicracker in Port Arthur, Texas, which shut ahead of the storm, began restarting this morning. Emissions filings estimated the restart process will last through 1 September.
ExxonMobil confirmed its Beaumont, Texas, refining and petrochemical plants remained shut early today as the company begins a preliminary assessment to check for damage.
Exxon's Baytown, Texas, and Baton Rouge, Louisiana, facilities continue to operate.
Methanol plants in Beaumont, Texas, remain off line today because of extensive power outages from Hurricane Laura. Once utilities are restored those plants can commence restart. A methanol plant in Clear Lake, Texas, shut down earlier this week ahead of the storm, but could restart as early as 29 August if safe operational conditions and power supply can resume.
BASF's Geismar, Louisiana, petrochemical plant is maintaining normal operations following Hurricane Laura's landfall "with no impact from Hurricane Laura to date," according to the company. The Geismar site, located 25 miles (40km) south of Baton Rouge, produces ethylene oxide/glycols, toluene diisocyanate, acetylene, and other chemicals. BASF shut operations at Port Arthur, Beaumont, and Pasadena, Texas, as a precaution ahead of the storm, which made landfall in western Louisiana at 2am ET. BASF's Freeport, Texas and Geismar operations continued to operate.
AmSty's St James, Louisiana, styrenics plant is operating, although rail traffic in the area may be delayed.
LyondellBasell reported widespread power outages in the area of its Lake Charles polymers plant in Westlake, Louisiana, and said it is assessing "limited damage" at the site and will make a full site assessment once the area is safe.
Efforts to assess any storm damage in Westlake may be temporarily delayed by a fire at a chlorine-based chemicals manufacturer this morning, which prompted a shelter-in-place order. A video posted online showed smoke billowing from KIK Corp's Biolab facility in Westlake. Biolab makes chlorine-based products, including granules for pool and spa treatments, and is located near Westlake Chemical's chlor-alkali plant.
Ports in the New Orleans, Louisiana, area reopened today after restrictions and closures ahead of Hurricane Laura. The port of New Orleans reopened most of the port for vessel traffic at 9am ET today with the exception of the eastern navigation area. Houston ports are expected to reopen this afternoon with some restrictions, according to the US Coast Guard.
Hurricane Laura reached sustained winds of 150mph (241 km/h) before landfall, sending a surge of water that was forecast to reach as much as 40 miles inland in an area between Beaumont, Texas, and Lake Charles, Louisiana. Kansas City Southern, which operates railways in Texas and Louisiana, reported rail traffic between Houston and Beaumont, Texas, would be closed the night of 25 August ahead of the storm.
Follow us on twitter @petrotahlil
Source : Argus
END