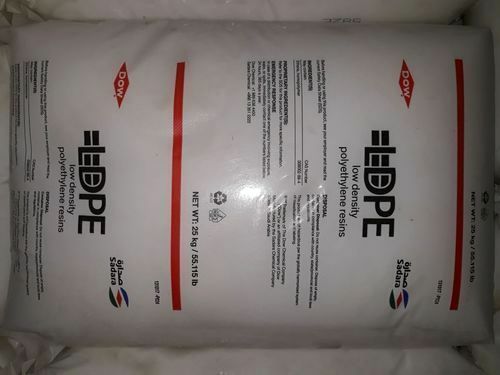 Petrotahlil - LLDPE demand has been showing the weakest performance among other PE products in major markets including China, Southeast Asia and Turkey. Tightness propped up LDPE and HDPE film prices despite waning demand in Asian markets, while LLDPE yielded to weak demand. In Turkey, ample supplies were also blamed for the weakness of LLDPE.
Tightness supports LD and HD in China; LL sees weaker interest
Although the most recent drops in futures have weighed on buying sentiment for PE in general, LLDPE has witnessed a more visible pressure compared to other grades in China. Tightness counterbalanced lower demand and propped up LDPE and HDPE film prices, while LLDPE offers were trimmed slightly.
Accordingly, prices for Mid-Eastern origins were assessed unchanged at their most recent levels for LDPE film and HDPE film while LLDPE film offers were stable to $10/ton softer last week.
Sluggish end demand and expectations for an increase in supply levels amid restarts/new capacities are to weigh on prices going forward, several players concurred.
Lackluster demand prompts PE discounts in SEA
The ongoing tightness generally kept import PE prices from falling last week, with sellers preserving their LDPE and HDPE prices. However, LLDPE was under a more visible downward pressure due to thinner buying appetite.
Middle Eastern LLDPE offers in Southeast Asia were assessed stable to $10/ton softer in the week ending August 14, as was the exact case in China.
Buyers in Southeast Asia have been resisting successive hikes, lamenting that they were unable to reflect rising costs onto their end products amid second-wave fears as some countries were starting to re-tighten measures after the fresh emergence of outbreak. Import PE markets across the region have followed a stable to slightly softer trend in the past three weeks.
LLDPE under pressure from rising prompt availability in Turkey
A similar panorama has been observed in Turkey. Initial August offers from the Middle East were revealed with increases for PE film grades. However, buyers' resistance to the prevailing offers amid thinner market activities and a sharp depreciation of Turkish lira against foreign currencies forced suppliers to step back .
Ampler supply levels amid waning demand weighed more on LLDPE prices. The arrival of LLDPE cargos that were previously secured at lower levels exacerbated the pressure in the distribution channel. Meanwhile, LDPE and HDPE film grades fared relatively better particularly due to the lack of supply pressure. Traders remarked, "HDPE film has performed better than other PE grades, while LLDPE was the weakest."
LLDPE C4 film prices at or above $900/ton CFR Turkey for origins that are subject to 6.5% customs duty were found unworkable, which resulted in rollovers from July.
As a result, the gap between LLDPE and HDPE film prices widened to $40/ton on a weekly average, as per data on ChemOrbis Price Index. This marked the widest gap in more than a year.
"TRY hit its weakest level ever against the USD. This coupled with fears over a second wave of COVID-19 cases and ample LLDPE supplies curbed buying appetite further. Thusly, initial hike attempts faded in most cases," players concurred.
Follow us on twitter @petrotahlil
Source : ChemOrbis
END