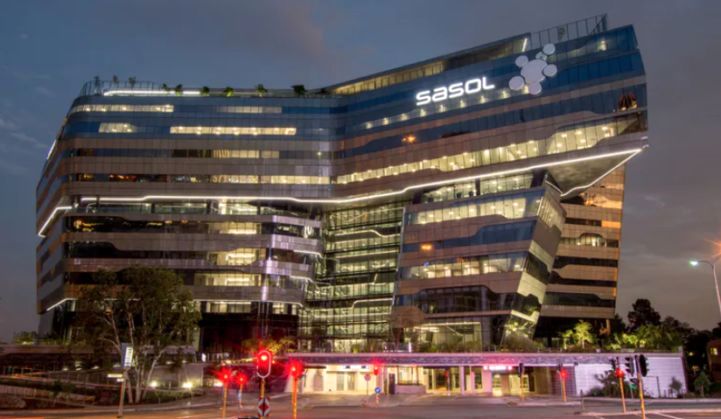 Petrotahlil - Sasol expects to announce an annual loss for the 12 months to the end of June as the energy and petrochemicals producer prepares South African rand (R) 112bn ($6.4bn) in writedowns for the year, largely related to its Louisiana complex.
Sasol expects to incur a headline per-share loss of R8.72-14.86 for the year, due in part to weaker earnings before interest, taxes, depreciation and amortisation (EBITDA) and the estimated extent of writedowns for the year.
The company has suffered from the collapse in oil prices earlier this year, coming ahead of the global spread of the coronavirus pandemic, meaning that Sasol hit its estimated highest leverage peak to bring the Lake Charles, Louisiana petrochemicals complex online at the point of the most dramatic market disruption in generations.
The firm had no hedging in place on oil pricing for the year, and earnings from Lake Charles had been expected to undershoot expectations even before the market crashed, as a result of delays to bringing units online, exacerbated by an explosion at the low-density polyethylene (LDPE) unit.
Base chemicals operations are expected to take the bulk of the attrition, with R71.3bn of the writedowns expected to fall on that division as a result of the Lake Charles woes, which prompted a full internal investigation and the resignation of the former co-CEOs.
The basic chemicals adjustments, coupled with R27.7bn in writedowns for the performance chemicals operations, mean that the downward adjustments for the company's chemicals divisions comes close to eclipsing the firm's R100.9bn market capitalisation.
Sasol also expects to mark down the Lake Charles units that achieved beneficial operation by R3.9bn, energy operations by R12.5bn, as well as a R12.2bn hit on derivative contract losses and currency translation due to the weaker rand against the US dollar.
Group EBITDA for the year is likely to be down 17-37% from the R47.6bn posted in fiscal 2019 due to weaker oil pricing and softer chemical and refining margins. Sasol expects to formally announce its fiscal 2020 financial results on 17 August.
The company has moved to put a substantial chunk of the Lake Charles complex up for sale before the complex is fully competed, to free up cash and bring down leverage multiples, with South Korea's Hanwha Solutions the latest name linked to sales talks, with the firm reportedly weighing $1.7bn-3.4bn for a 50% stake in the business.
Sasol expects the final cost of the complex to be slightly under $13bn.
($1 = R17.58)
Follow us on twitter @petrotahlil
Source : ICIS
END